Current DAP owners receive a 25% discount when purchasing a new SST 3130 Vacuum Reflow Oven
Carlsbad, CA – July 08, 2020 – Palomar Technologies, a global leader in total process solutions for advanced photonics and microelectronic device packaging, today announced that SST Vacuum Reflow Systems, a wholly-owned subsidiary of Palomar Technologies, is offering a 25% discount off the retail price of the SST 3130 programmable vacuum reflow oven with the trade-in of an SST DAP series furnace.
The SST 3130 is a programmable, deep chamber, resistive heat vacuum, and pressure furnace for void-free solder joints without the use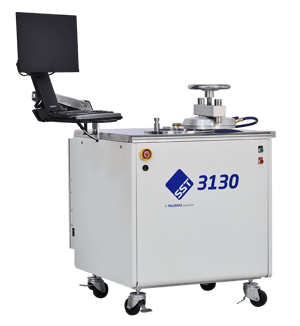 of flux. Multiple options, including a high-temperature range, Formic Acid system, and moisture and oxygen analyzers, allow the 3130 to be used for a wide range of microelectronics components, packages, and materials making it particularly beneficial for creating high-reliability electronic components. Some typical applications for the SST 3130 include:
Fiber Optic Laser Package Assembly
GaAs/GaN die attach
Glass to metal seals
Brazing
Pressure sensors
DAP owners trading in their units receive additional benefits, including compatibility between the SST 3130 existing DAP tooling sets, free transfer of 5 DAP process profiles, and full support for the SST 3130.
The SST DAP series furnaces were discontinued in 2001 and are no longer supported by SST. DAP includes series 700, 1100, 2200, MV2200. For more information about the Trade-In offer, visit https://www.palomartechnologies.com/dap-upgrade.
Media Contact:
Rebecca Janzon
Director of Marketing Communications
Email: rjanzon@bonders.com
Mobile: 760-409-7453
About Palomar Technologies
Palomar Technologies makes the connected world possible by delivering a Total Process Solution™ for advanced photonic and microelectronic device assembly processes utilized in today's smart, connected devices. With a focus on flexibility, speed and accuracy, Palomar's Total Process Solution includes Palomar die bonders, Palomar wire, and wedge bonders, SST vacuum reflow systems, along with Innovation Centers for outsourced manufacturing and assembly, and Customer Support services, that together deliver improved product quality and yield, reduced assembly times, and rapid ROI.
With its deep industry expertise, Palomar equips customers to become leaders in the development of complex digital technologies that are the foundation of the connected world and the transmission of data generated by billions of connected devices. Palomar solutions are utilized by the world's leading companies providing solutions for datacom, 5G, electric vehicle power modules, autonomous vehicles/LiDAR, enhanced mobile broadband, Internet of Things, SMART technology, and mission-critical services.
Headquartered in Carlsbad, California, Palomar offers global sales, service, and application support from its offices in the USA, Germany, Singapore, and China. For more information, visit: http://www.palomartechnologies.com.