Development of complex technologies continues to grow at a rapid pace, challenging existing technology giants and start-ups alike to keep pace with the growing demands for higher data capacity, faster speed, smaller designs and more sustainable solutions that are the foundation of the connected world. With today's rapidly changing technology, time-to-market is one of the most important factors for product success.
With over 45 years of experience in the industry assembling microelectronic and photonic chip packages, Palomar Technologies offers multiple locations with full-service OSAT laboratories which provide volume manufacturing, ​process development, package prototyping, assembly, test, and measurement for processes such as die attach, wire bonding, vacuum reflow, and more.
Some of Our Applications Experience
Optoelectronics / Photonics - Lens attach, Lasers (VCSEL, EEL, EML, LED), TIA and Driver, Silicon Photonics, LIDAR, Optical Sensors, Distributed Acoustic Sensing, Printheads, TOSA / ROSA, Passive Alignment, Active Optical Cables, MOEMS, Infrared Imaging, Microbolometers, 3D Sensing
Bio-Medical – Optical Coherent Tomography, Implantable Devices (Pacemakers, Hearing Aids, etc.), Blood Oxygen Analyzers, Genomics, MEMS
Aerospace and Defense - RF Microwave modules, Avionic Control Systems, Flight Hardware, Missile Guidance, High-Reliability MEMS
Automotive - Pressure Sensors, Accelerometers, Gyroscopes, MEMS, Power Modules (IGBT, GaN on SiC)
Telecom - Multi-Channel Communications, RF Wireless Power Amplifiers (RF LDMOS, RF GaN)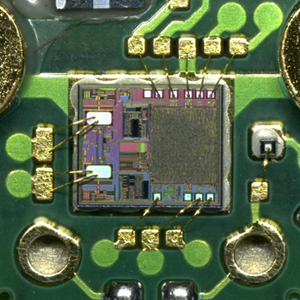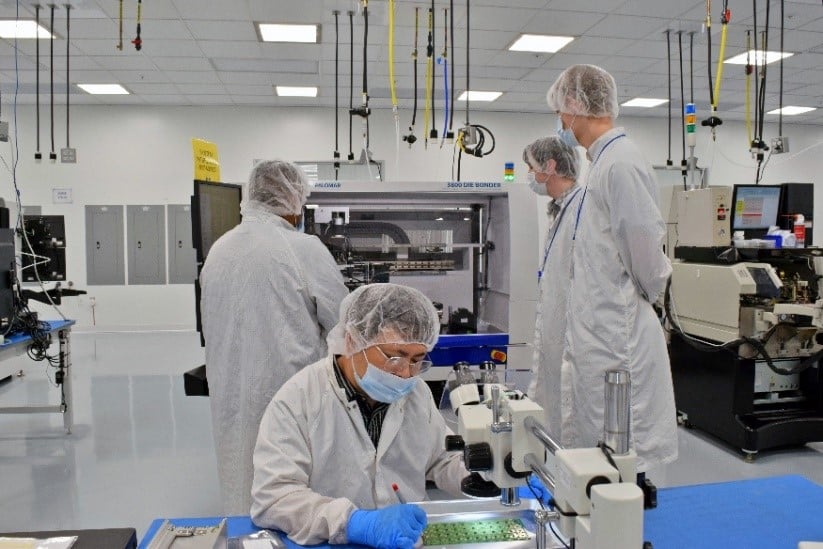 Expert Process Development
We shorten time-to-market for the process development phase of your new product introduction by tapping into Palomar's years of precision die attach and wire bond process experience and expertise. Automated assembly machines are only part of the total solution—a well-developed and stable process that uses readily available automated machines for ultra-high accuracy component placement attach and wire bonding is critical to long-term success.
OSAT Solutions for Low to Medium Volume Production
Palomar Innovation Centers help you become the leader in your market by providing state-of-the art OSAT services that are capable of ultra-high precision die attach (epoxy, eutectic, flip chip, thermo-compression, void free vacuum reflow, wafer, deep access), wire bonding (gold wire ball bond, ball bumping, deep access, gold and aluminum wedge bonding, ribbon bonding), and die sorting.
Additionally, our Innovation Centers help to simultaneously deliver tangible working products to your customers. No large investment of capital equipment is needed until your product is proven in the market.
The capability to run "short-run-production" at Palomar gives you maximum flexibility, coupled with future plans for high-volume production. At any time, production can be seamlessly transferred to your own facility or to a high-volume outsource partner.