Thermocompression die bonding or die attach uses no adhesives to join the die and the package. Instead, large amounts of heat and force are applied to the die to form a metallic bond with the substrate. Thermocompression is used regularly in flip-chip applications where bumps on the surface of a chip are bonded to a substrate with corresponding pads. The contact points, which are usually in the form of metallic bumps, are forced against their opposing pads to form a bond, and a second metallic bond is formed where the bond comes into contact with the package metallization. This technique typically requires the use of heat as high as 350° to 400°C, and forces of as much as 100 g/bump.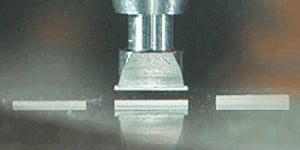 During this process, a die is subjected to high force and temperature. Dies that are thinner, brittle or intolerant of high heat may not be suitable for attaching using this method.
The benefit of using this process is that the bond is free of any flux or lead, resulting in "clean" bonds. This process also results in high thermally conductive, electrically conductive, and structurally sound bonds. Palomar's 3880 die bonder has the flexibility to offer several options to reach the required temperature force needed for applications that require thermocompression bonding.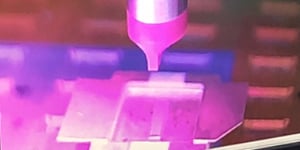 Resources for Thermocompression Die Bonding: