Glass to metal and glass to glass sealing involves the softening or melting of glass and subsequent wetting to glass or metal surfaces to form a seal that is hermetic and electrically insulated. Glass to metal seal types may be either matched or compression.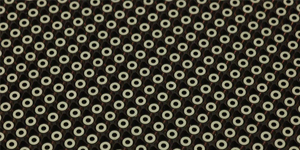 Compression Seals form when the metal compresses the glass during heating due to a mismatch in coefficients of expansion. Due to the glass's ability to withstand high compression forces, the bond that is formed is of very high strength. Matched Seals are formed when the coefficients of thermal expansion are the same for both the glass and metal package. As the matched seal does not provide any compression force from the mismatch of coefficients of expansion, the strength of seal comes solely from the chemical bond between the glass and metal oxide formed during heating.
As both types of seals depend on the materials used, having the flexibility and capability to handle both cases is important. Maintaining careful control of surface oxides is paramount in producing high quality matched seals, while in both cases, it is critical the ability to accurately execute the thermal sealing and annealing profiles with temperatures as high as 1000C.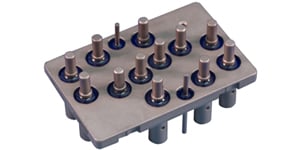 Resources for Glass to Metal Sealing: