Certain advanced micro-electro-mechanical systems (MEMS) devices require internal package vacuum levels on the order of 1 millitorr over the life of the device. Sealing of these MEMS packages requires specialized thermal processing in a high vacuum system. Applying the correct amount of heating to reflow the solder and protecting the sensitive components from damage involves not only precise control of temperature but also ensuring where to apply the heat.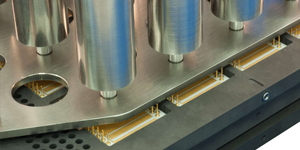 Hermeticity, gas permeation, surface desorption and hydrogen diffusion must all be considered as well. To achieve hermeticity, it is important to achieve a void-free solder bond. One source of voids comes from trapped gas that occurs during the fabrication process of the package and components. Pressure variation helps reduce and practically eliminate voids caused by trapped gas. Having the ability to reach both extremely high pressures and low pressures throughout the thermal processing of a package sealing process is vital to achieving a good hermetic seal.
Non-evaporable getters must be properly selected and integrated into the device to maintain the required vacuum levels. The ability to fully activate getters at high temperatures in a high vacuum while isolating temperature sensitive components from damaging heat is a critical requirement for high vacuum MEMS package sealing that our equipment was specifically designed to excel in meeting.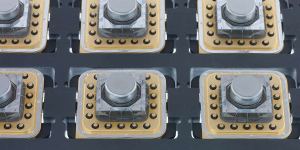 Resources for High Vacuum MEMs Packaging: