9000 Wedge Bonder
The Palomar 9000 Wedge Bonder is a high-speed fine wire wedge and ribbon bonder driven by voice coil technology in the bond head. This machine has interchangeable 45-60° and 90° deep access wedge clamps and operates across a single large 304 x 152 mm work area. As the entire bond head mechanism rides on theta, users realize excellent wire tension, a shorter wire feed path and inherent prevention of twisting of wire and ribbon, and better overall process control.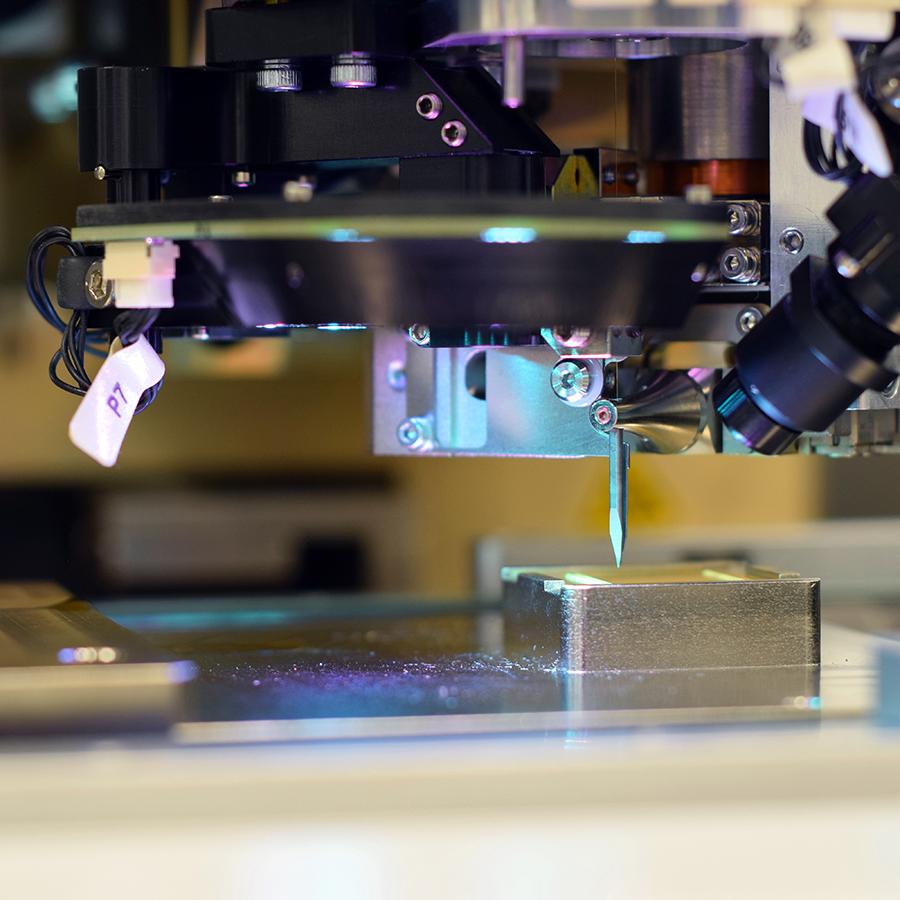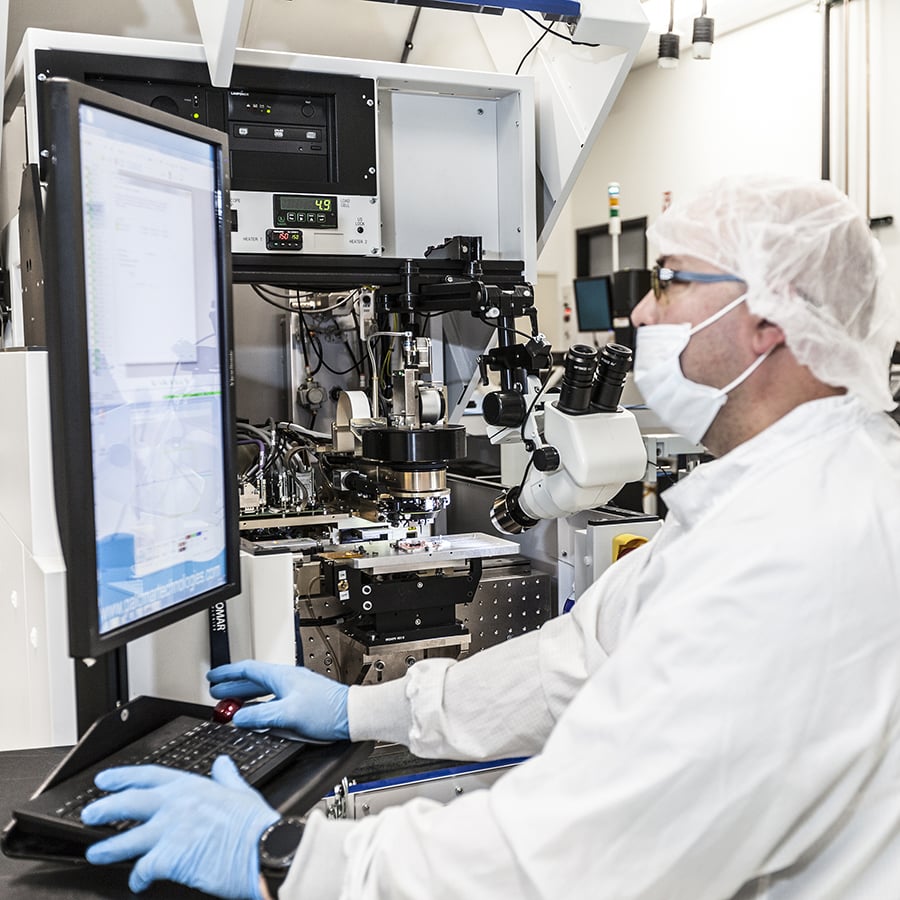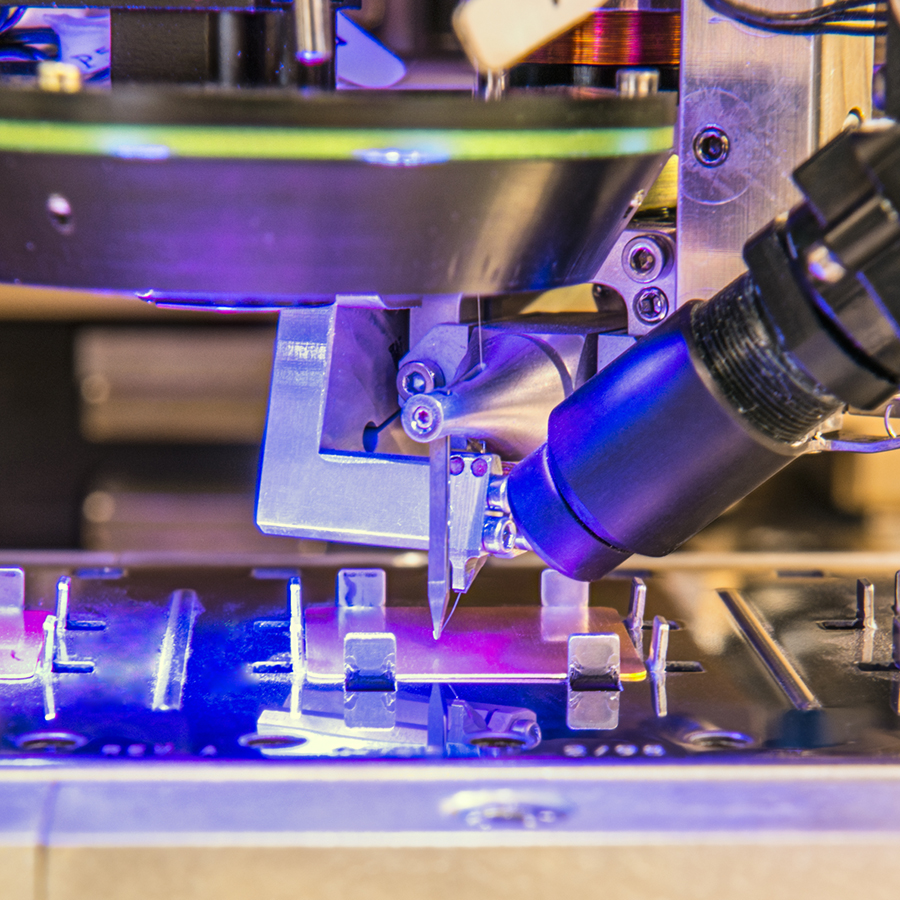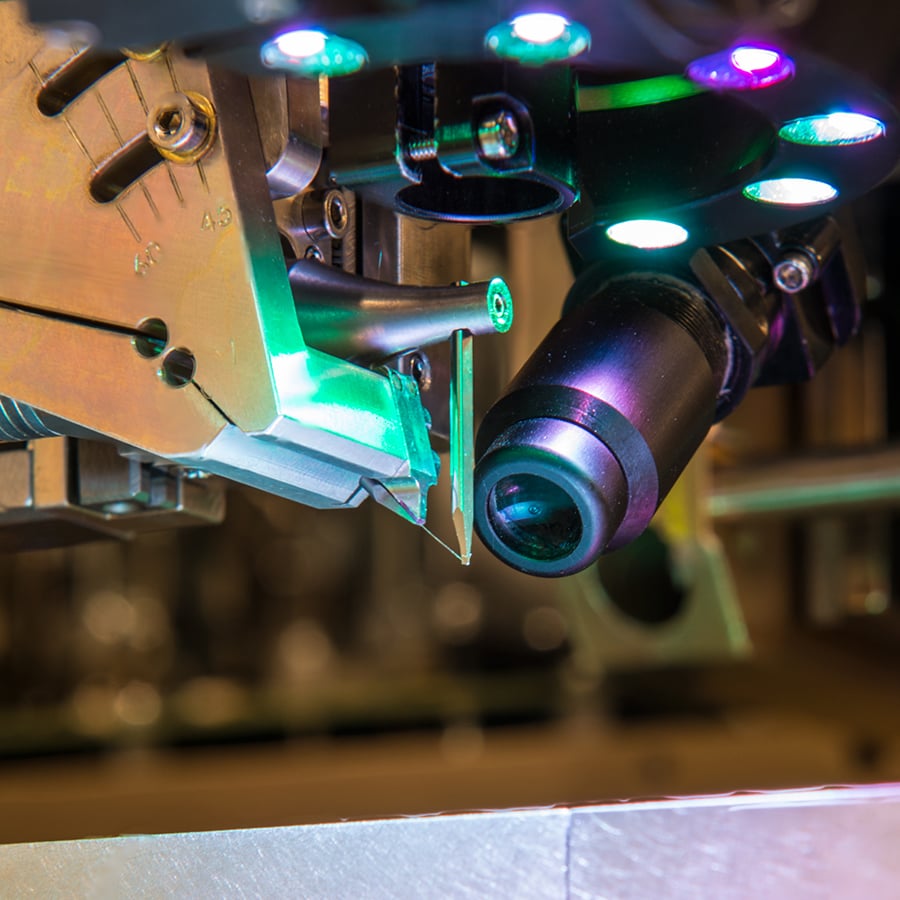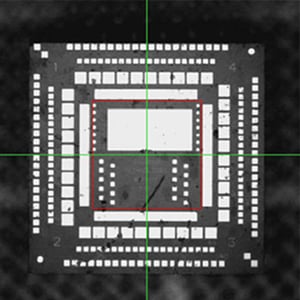 Utilizes advanced geometric pattern matching technology to reliably and accurately locate parts that are randomly oriented or have greyscale variations by using a set of boundary curves that are not tied to a traditional pixel-grid. Maximizes throughput, and enables part inspection both before and after bonding.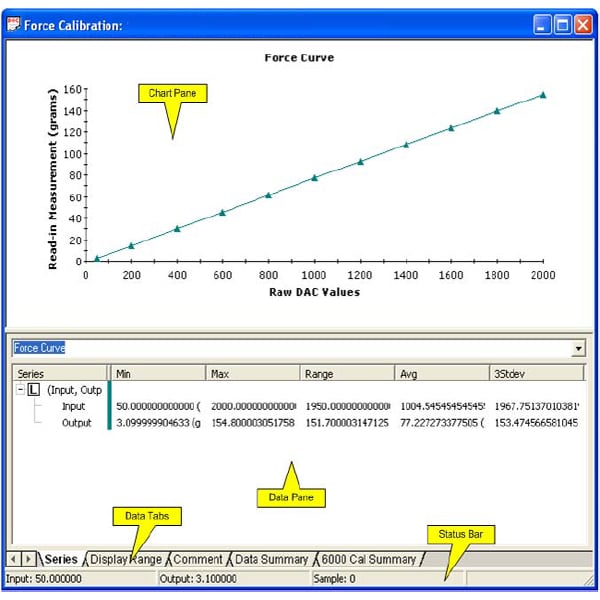 A comprehensive and centralized data management and analysis system that provides machine and process trend monitoring, storage and traceability of data across platforms, and closed loop process control for increased yields and predictive maintenance.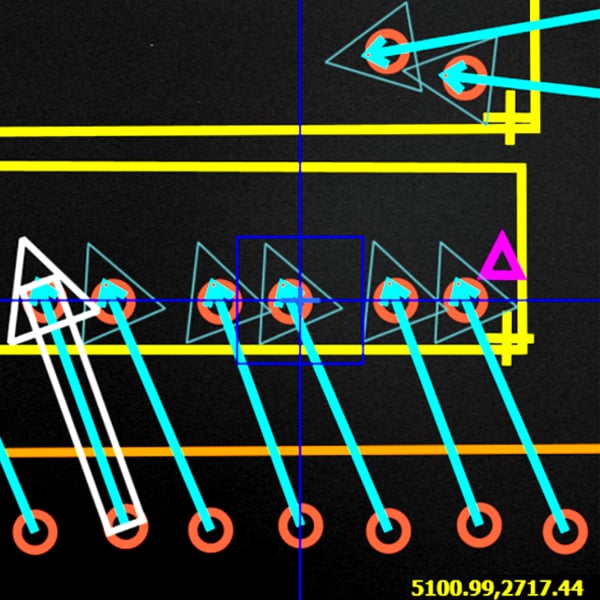 Intelligent Interactive Graphical Interface® - i2Gi®
Supports advanced wire bond control through an intuitive interface that simplifies programming and provides real time graphical feedback to the user of bonding performance. Allows for a connected view with the ability to overlay 1:1 scaled graphics on top of live video of actual part.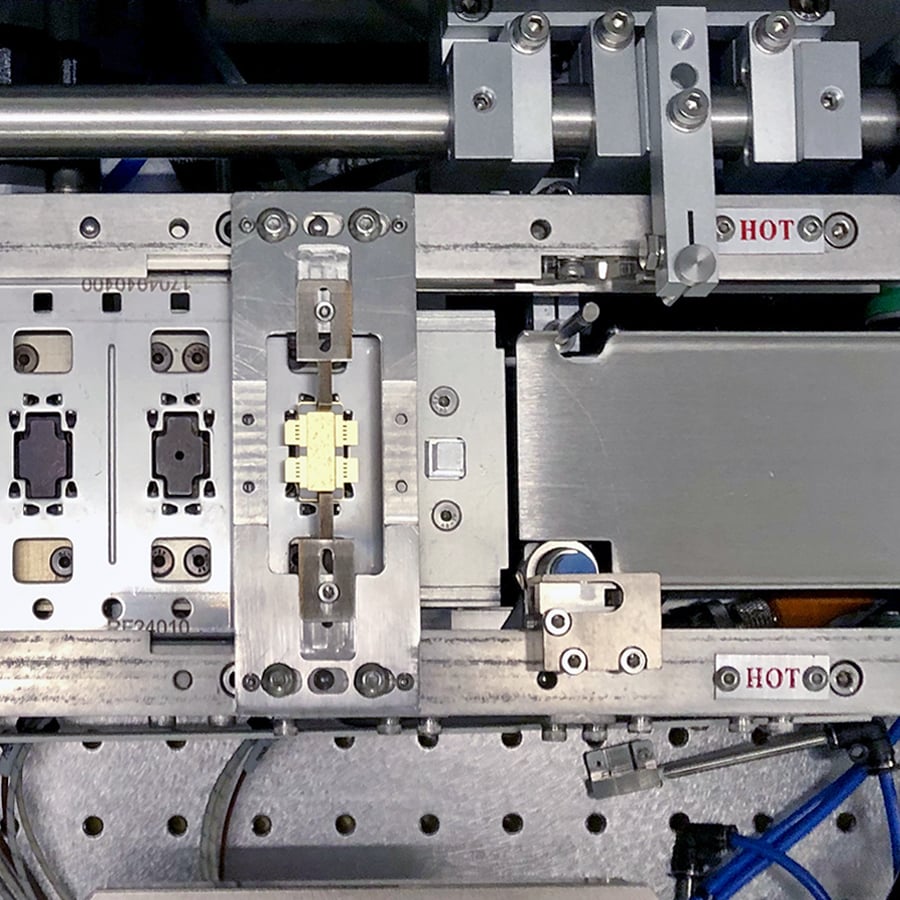 Automated Handler System
Automated inline handlers and conveyor systems to seamlessly bring parts in and out of the workspace. Custom designed for all process to fit all components and even apply heat for bot die and wire applications. Built with integration in mind for fully automatic assembly lines that can include all of our bonders.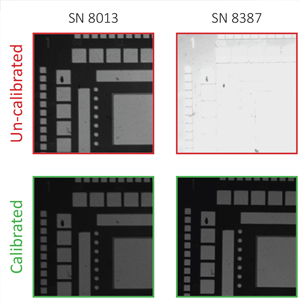 Vision Standardization
Automated calibration of image lighting across multiple bonders. Allows for seamless transfer of programs from bonder to bonder with zero time spent re teaching or adjusting references. Greatly reduces downtime when programs need to be updated and distributed across bonders.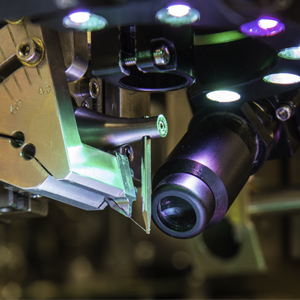 Process Viewer
High resolution live video of the bonding process focused at the tooltip. Allows for easy viewing of loop formation and bonding with great detail. Video is available on the same monitor as program status and process feedback, keeping operator attention focused and centralized in one location.
Contact us below and a representative will be in touch to help you with your wire/wedge bond needs.