High-speed and precision jet dispensing provides rapid, low-cost development of 5G signal amplifiers
CARLSBAD, CA – December 3, 2018 – Palomar Technologies, a global leader in delivering total process solutions for advanced photonics and microelectronic device packaging, today announced new epoxy die attach capabilities for silver sintering. Developed to meet growing demands for RF GaN power amplifiers, which are a core requirement for the successful rollout of 5G networks around the world, the new silver jet dispensing capabilities are an enhancement to the already wide breadth of Palomar Technologies solutions for the telecom/Datacom markets.
With the launch of 5G networks powering Smart Cities around the world, an explosion of growth has been seen in the development of RF GaN power amplifiers. Yole Development predicts the RF GaN device market to grow from $380 M in 2017 to $1.3 B by 2023. Silver sintering for power electronics offers the ability to deliver with high thermal and electrical conductivities, low process temperature, and high reliability while in production greatly reducing cycle time, thereby reducing costs for the development of RF GaN device packages.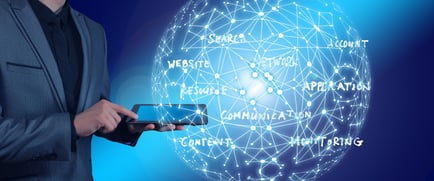 Rich Hueners, Global Vice President of Sales for Palomar Technologies said, "High power RF packaging and assembly anchor processes rest with automated die bonders capable of high-speed GaN silver sintering dispense and high throughput of GaN AuSn eutectic assembly -- critical to realizing full commercialization for 5G. Providing this capability has been a focus for Palomar and we are pleased to be able to offer this to our customers around the world".
Advantages of Jet Dispensing:
Pinpoint Shooting with flexible dispensing from below, side or oblique directions, it provides effective applications on uneven/narrow areas to which the normal nozzle is not accessible.
High-Speed Processing possible without being affected by curves or individual differences in work pieces provides high-precision, stable dispensing of microscopic dots.
Cost Reduction opportunities gained through less material waste and increased throughput.


Applications:
Jetting silver paste to lead frames
Conformal coating for automotive PCB
Jetting UV glue
Adhesion/bonding of various electronic parts
Dotting, lining, coating and more


The new jet dispensing capabilities are currently available for the Palomar 3880 Die Bonder. For more information on RF GaN silver sintering capabilities, visit: http://www.palomartechnologies.com/contact-us.
About Palomar Technologies
Palomar Technologies makes the connected world possible by delivering a Total Process Solution™ for advanced photonic and microelectronic device assembly processes utilized in today's smart, connected devices. With a focus on flexibility, speed and accuracy, Palomar's Total Process Solution includes Palomar die bonders, Palomar wire and wedge bonders, SST vacuum reflow systems, along with Innovation Centers for outsourced manufacturing and assembly, and Customer Support services, that together deliver improved production quality and yield, reduced assembly times, and rapid ROI.
With its deep industry expertise, Palomar equips customers to become leaders in the development of complex, digital technologies that are the foundation of the connected world and the transmission of data generated by billions of connected devices. Palomar solutions are utilized by the world's leading companies providing solutions for datacom, 5G, electric vehicle power modules, autonomous vehicles/LiDAR, enhanced mobile broadband, Internet of Things, SMART technology, and mission critical services.
Headquartered in Carlsbad, California, Palomar offers global sales, service and application support from its offices in the USA, Germany, Singapore and China. For more information, visit: http://www.palomartechnologies.com.
###
Media Contact:
Rebecca Janzon
Director of Marketing Communications
Email: rjanzon@bonders.com
Mobile: 760-409-7453