Introducing the New Palomar® 3880-II Die Bonder
A solid investment for maximizing productivity – from R&D to volume, automated bonding – all in one bonder. The new Palomar 3880-II Die Bonder is based on Palomar's proven die bonder design but includes options to even further maximize productivity, reduce programming time by up to 95%, and improve the overall bonder productivity. The highly flexible Palomar 3880-II is ideally suited for a range of markets and applications.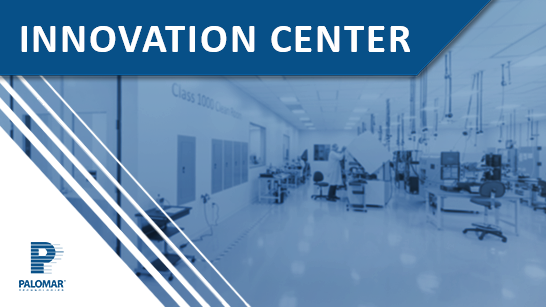 ADVANCED PHOTONICS & MICROELECTRONICS PACKAGING & ASSEMBLY NEEDS
Our Innovation Center – USA, run by Palomar Technologies Assembly Services®, is strategically located within our headquarters in Carlsbad, CA. Here, our highly skilled in-house engineering staff and technicians remain close to Palomar Technologies design and manufacturing engineers, providing a close feedback loop and reducing any downtime. LEARN MORE ABOUT OUR INNOVATION CENTER!
TAKE A TOUR OF THE PALOMAR TECHNOLOGIES HQ IN CARLSBAD, CA
Palomar® Technologies is a leading supplier of automated microelectronic assembly machines and contract assembly services with specialization in precision die attach, wire bonding and vacuum reflow solutions. We are proudly an independent USA-based company, owned and operated by local management. Take a virtual tour of our new 70,000 sq ft facility in Carlsbad, CA. LEARN MORE!
INTRODUCING THE PALOMAR® 8100 WIRE BONDER (BALL/STUD BUMPER)
The newest Palomar fully automated, thermosonic high-speed, ball-and-stitch fine wire bonder capable of ball bumping and customized looping profiles. Based on Palomar's proven wire bonder design and incorporating the latest productivity technology and operator ergonomics, making it the next generation of fine wire bonders. LEARN MORE!