8100 Wire/Ball Bonder
Taking fine wire bonding to new levels of productivity and efficiency for both operators and engineers. The newest Palomar fully automated, thermosonic high-speed, ball-and-stitch fine wire bonder capable of ball bumping and customized looping profiles. Based on Palomar's proven wire bonder design and incorporating the latest productivity technology and operator ergonomics, making it the next generation of fine wire bonders.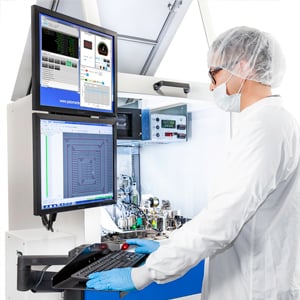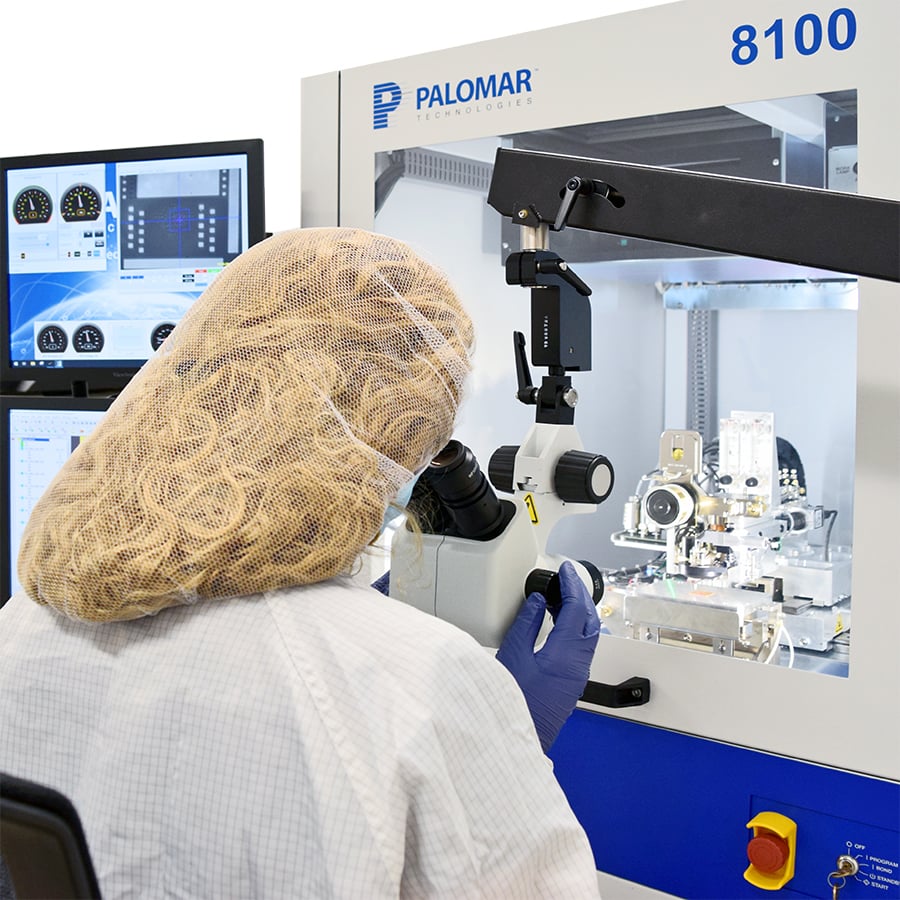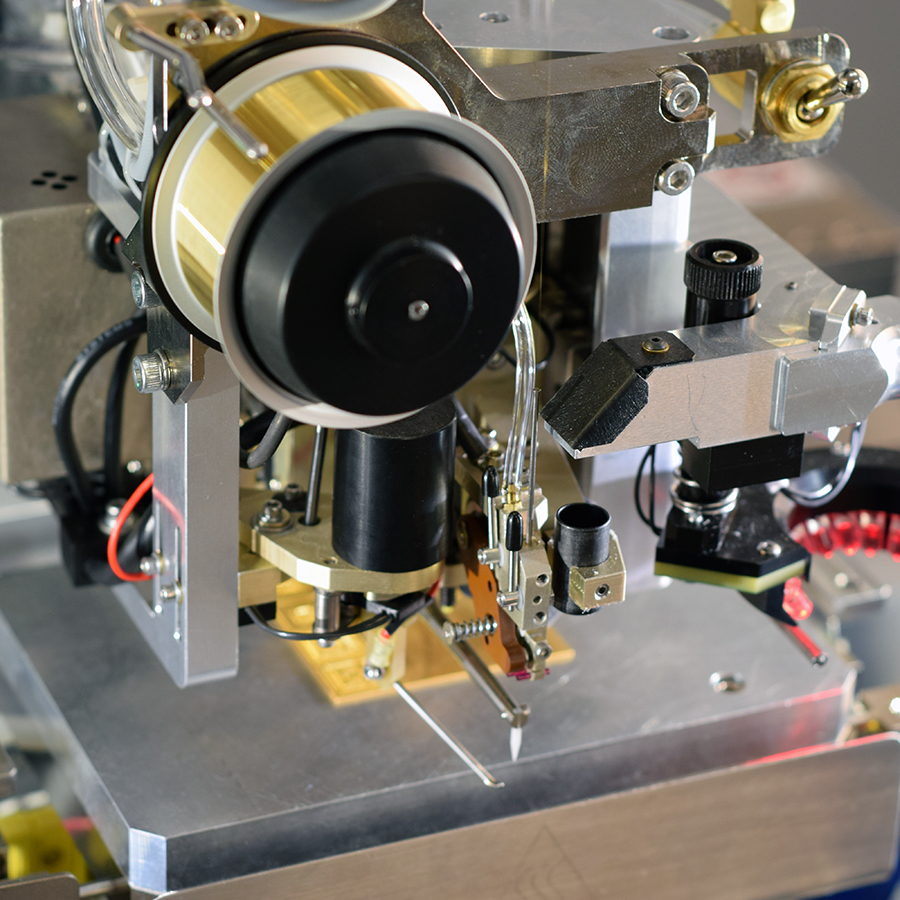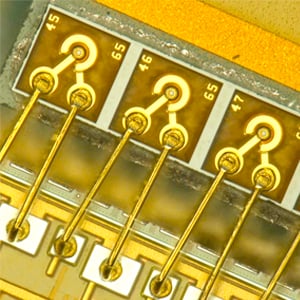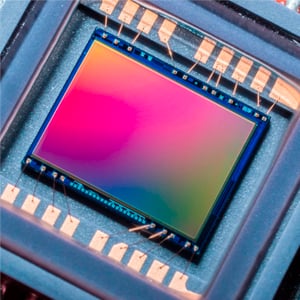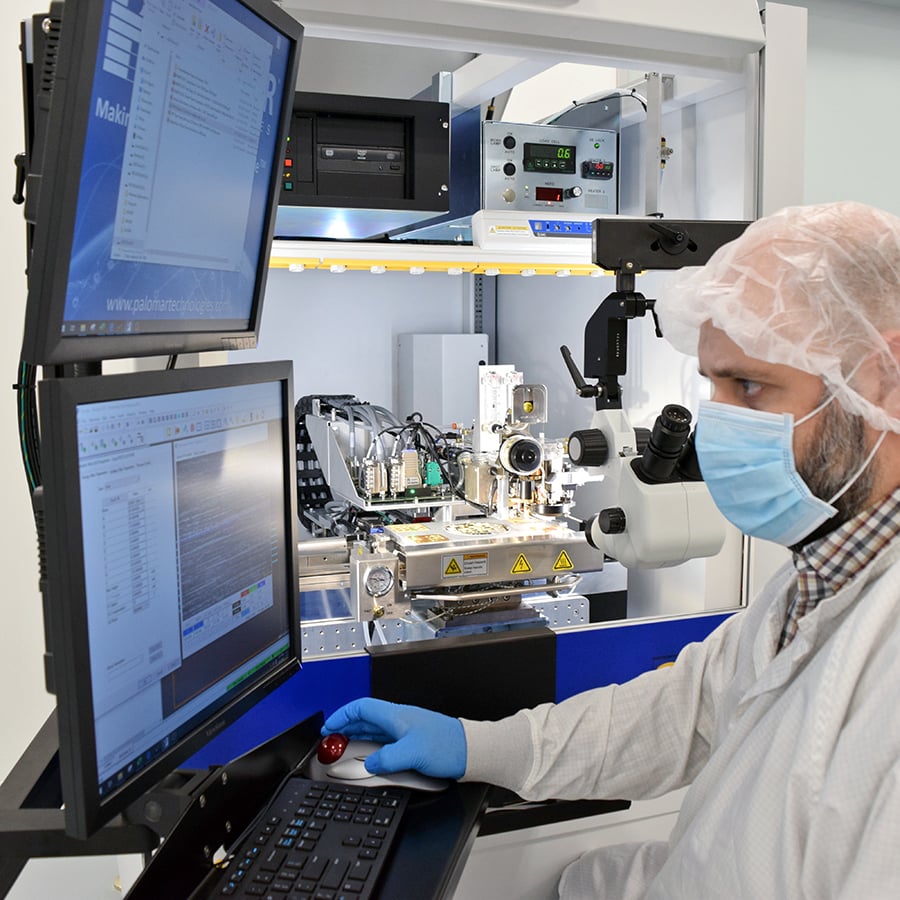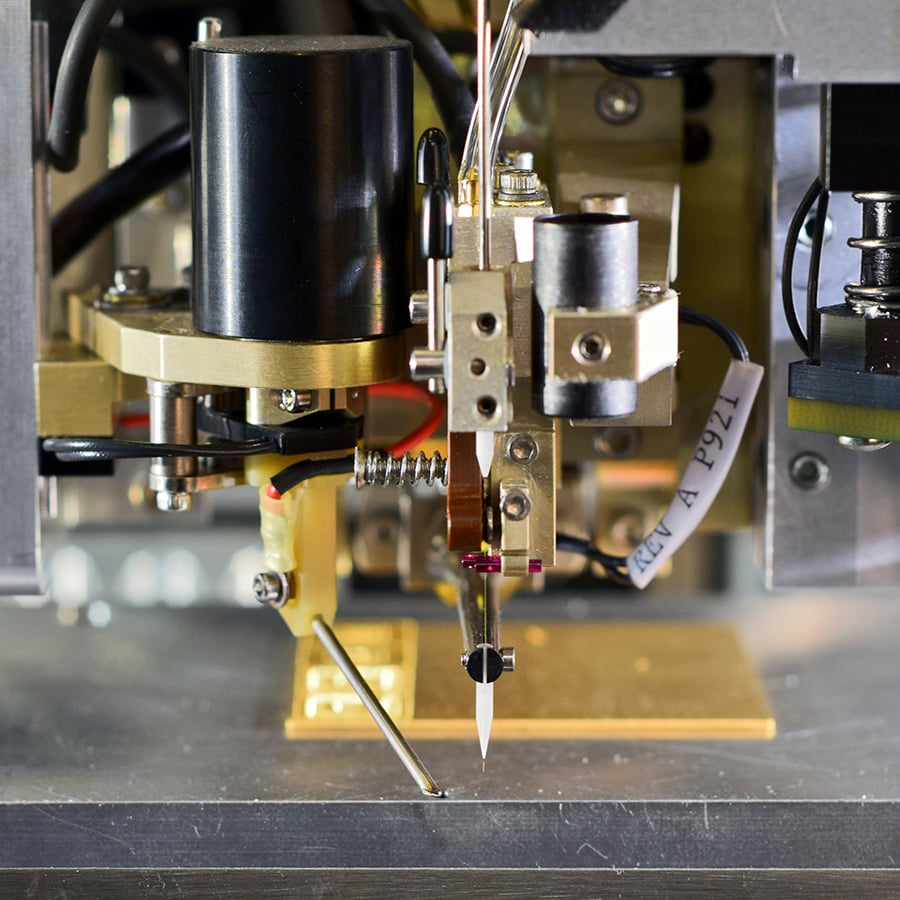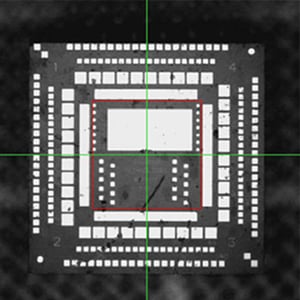 VisionPilot® with Vision Standardization
Utilizes advanced geometric pattern matching technology to reliably and accurately locate parts that are randomly oriented or have greyscale variations by using a set of boundary curves that are not tied to a traditional pixel-grid. Vision Standardization ensure consistency across systems and throughout the lifetime of the machine; reducing process maintenance and maximizing production.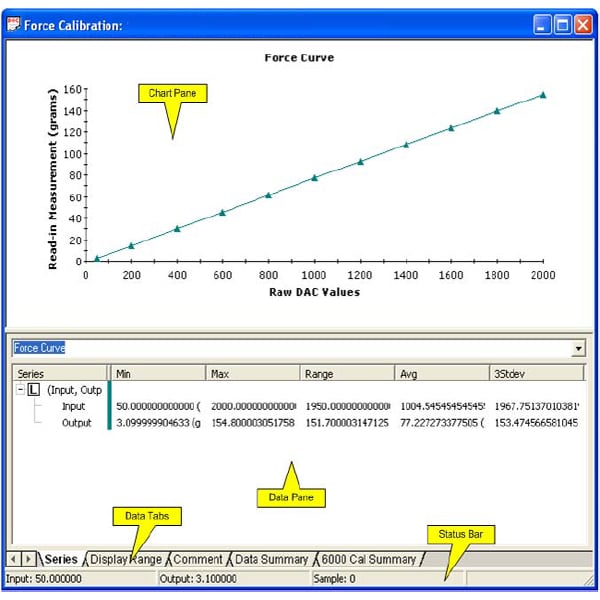 A comprehensive and centralized data management and analysis system that provides machine and process trend monitoring, storage and traceability of data across platforms, and closed loop process control for increased yields and predictive maintenance.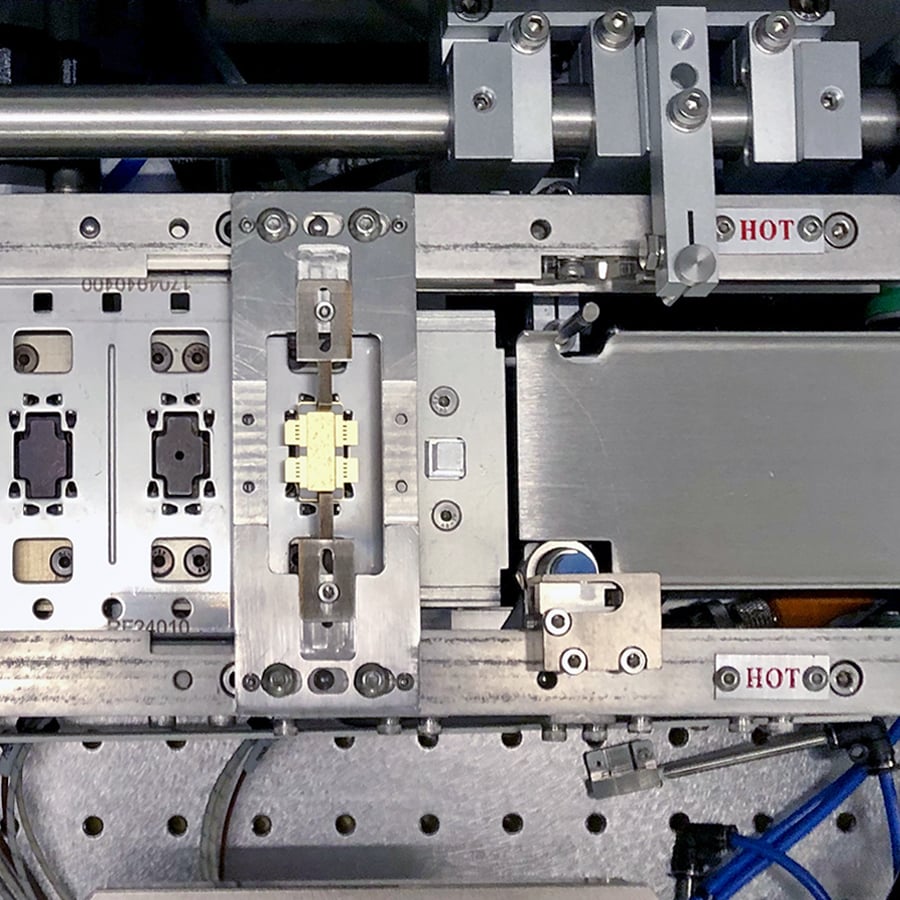 Automated Handler System
Automated inline handlers and conveyor systems to seamlessly bring parts in and out of the workspace. Custom designed for all process to fit all components and even apply heat for bot die and wire applications. Built with integration in mind for fully automatic assembly lines that can include all of our bonders.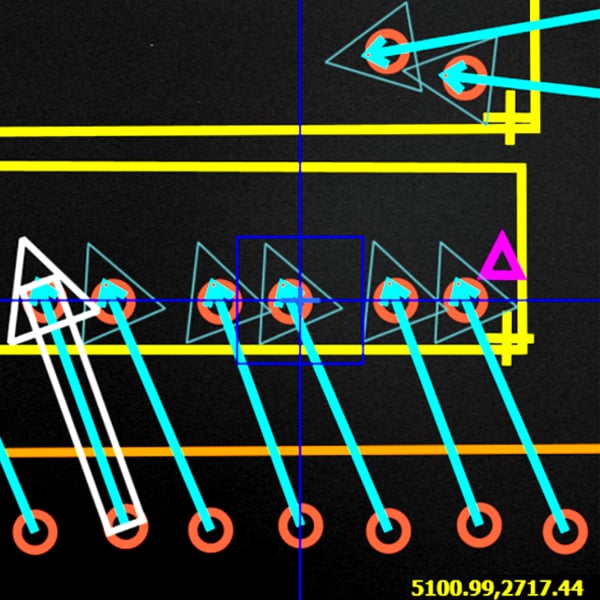 Intelligent Interactive Graphical Interface® - i2Gi®
Supports advanced wire bond control through an intuitive interface that simplifies programming and provides real time graphical feedback to the user of bonding performance. Allows for a connected view with the ability to overlay 1:1 scaled graphics on top of live video of actual part.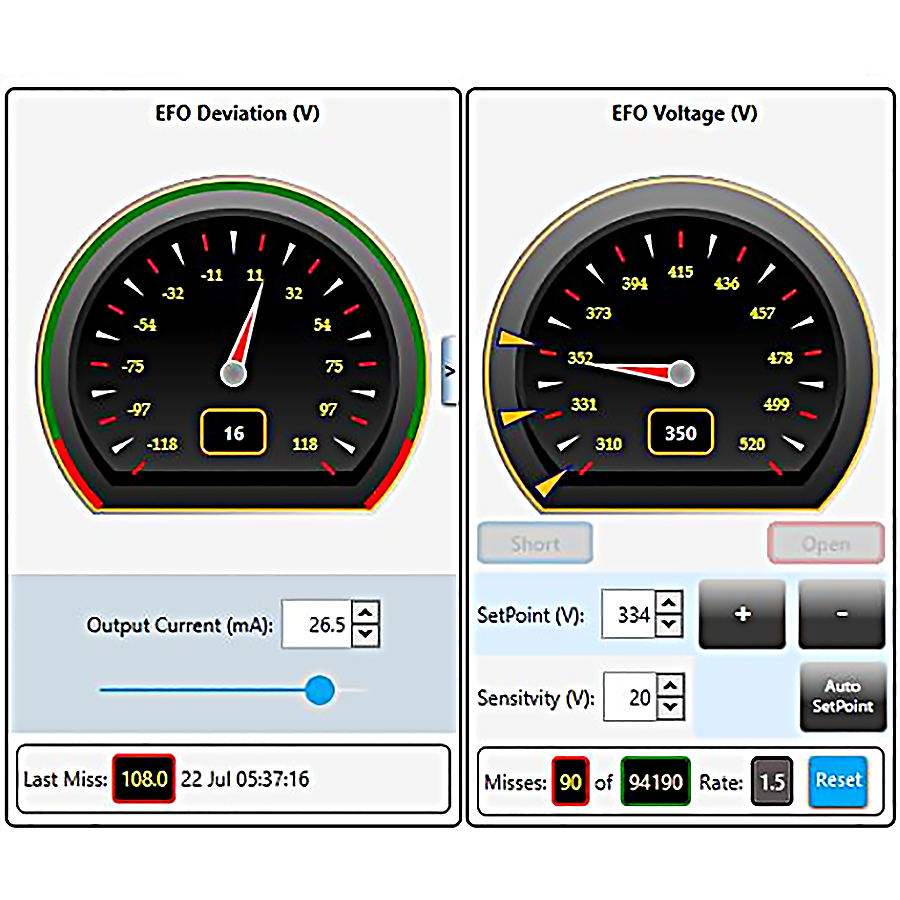 Digitally Controlled NEFO Generator
Digitally controlled and displayed for precision parameter adjustments and real time process monitoring utilizing simple but comprehensive alerts. The graphical display of recent bonds facilitates effective process development.
Contact us below and a representative will be in touch to help you with your wire bond needs.