Vacuum reflow is a process that incorporates thermal profiles with precise control of pressure in the bonding environment. The combination of pressure variation, control of the gases in the environment, and precise thermal profiles makes fluxless, nearly void-free bonds possible.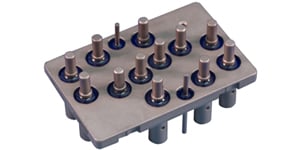 Glass to Metal Sealing
Glass to metal and glass to glass sealing involves the softening or melting of glass and subsequent wetting to glass or metal surfaces to form a seal that is hermetic and electrically insulated.
High Vacuum MEMs Packaging
High vacuum MEMS packaging is designed for advanced micro-electro-mechanical systems (MEMS) devices that require internal package vacuum levels on the order of 1 millitorr over the life of the device.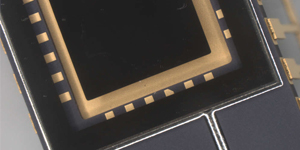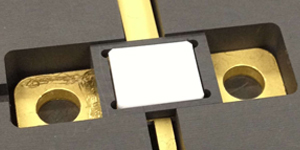 Hermetic Package Sealing
Hermetic package sealing processes with solder or glass frit are used to isolate critical microelectronic circuits from the surrounding environment.
Fluxless Eutectic Solder Attach
Eutectic die bonding, sometimes known as eutectic die attach or fluxless eutectic solder attach, is a process that forms high thermally and electrically conductive bonds that are often needed for the densely packed circuits in today's dies.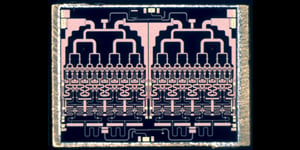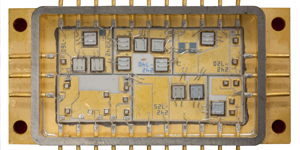 Solder Paste Reflow Attach
Solder paste die attach or reflow attach uses solder paste to attach SMT components. It can be processed at the same speed as epoxy die attach, yet provides the high thermal conductivity needed for the components to function correctly.
Pressureless Sintering Die Attach
Silver sintering die bonding or pressureless sintering die attach is unique from both solder and epoxies; it neither cures nor does it reflow. Sintered paste instead goes through a process akin to solid diffusion.