Palomar Technologies provides automated high-accuracy die attach, wire bonding, and vacuum reflow solutions that support a range of new and emerging packaging assembly processes, depending upon the application.
Our Process Development Services experts have decades of experience with machines, processes and materials to help customers increase productivity and maximize efficiency. Our work in prototyping and new design development helps customers gain insight into how changes to hardware, programming, materials or process steps can mean the difference between getting your product ready for volume production in weeks instead of months or even years.
By participating in a pre-quotation study with the customer, Palomar Technologies applications engineers clarify and define the appropriate equipment or service needed. Once equipment selection is made and manufacture is complete, the applications engineer can demonstrate the chosen machine's capabilities using a customer's parts and programs.
Die Bonding
Palomar Technologies specializes in automated, high-accuracy, large work die attach and vacuum reflow solutions. Our expertise and capabilities include eutectic and epoxy die attach, micron-level pick-and-place, void-free die attach, and flip chip processes.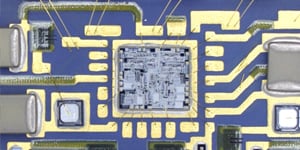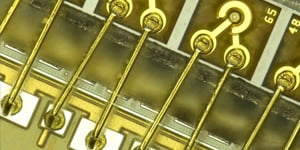 Wire Bonding
Palomar Technologies provides high-accuracy wire bonding, ball bonding, ball stud bumping, gold bumping, Al and Au wedge bonding, deep access bonding, chain bonding, ribbon bonding, and gold wire bonding interconnect solutions.
Vacuum Reflow
Vacuum reflow is a process that incorporates thermal profiles with precise control of pressure in the bonding environment. The combination of pressure variation, control of the gases in the environment, and precise thermal profiles makes fluxless, nearly void-free bonds possible.