Carlsbad, CA – March 12, 2019 – Palomar Technologies, a global leader in total process solutions for advanced photonics and microelectronic device packaging, announced that SST Vacuum Reflow Systems, a wholly owned subsidiary of Palomar Technologies, will be presenting at the iMAPS-UK Microtech 2019: Power in Packaging on April 4, 2019 in Cambridge, UK.
The presentation will evaluate an assembly process using a flux-free, vacuum pressure solder reflow system to deliver a reliable, low-void attachment of key components commonly used to assemble IGBT/Power Modules.
A Flux-Free Low Void Process Using Vacuum-Pressure Reflow System to Attach Cu DBC to Ni-Plated Baseplate
Matt Vorona, Regional Sales Manager, North America & Europe, SST Vacuum Reflow Systems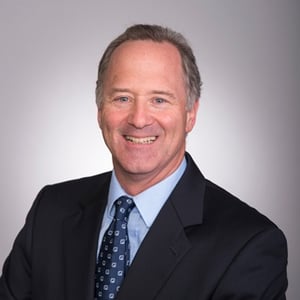 Automotive electrification and other factors across the power conversion industry are driving growth and improvements in efficiency and reliability that must be economical to adopt to current production methods. Power module manufacturers today rely on solder preforms as the primary means to join the metallized surfaces of the DBC substrate and the baseplate. They contend with high void rates since the most common reflow systems were conceived to process smaller surface areas using solder paste and acceptable void levels were higher. A vacuum reflow system that is specifically designed for a flux-free solder process still must eliminate the oxide layers on the two metal surfaces to allow the solder process to occur. In addition, it must have a reliable technique to reduce the voids that form between the large surface areas of the DBC and baseplate.
Sulfamate nickel plated Cu baseplates and bare Cu Al2O3 DBC substrates are attached using a SAC305 preform. All three items are commonly used to assemble IGBT modules. The components are assembled in an SST vacuum reflow system which has the capability to apply vacuum and inert gas overpressure during the profile in the reflow chamber. In addition, use of the oxide reducing agent, formic acid, is included in the evaluation.
The objective of these tests is to demonstrate a flux-free vacuum soldering process that achieves a very low-void solder joint between Ni-plated Cu baseplates and bare Cu DBC using a Pb-free solder preform. The improved solder joint (i.e., lower cumulative and individual void sizes) should improve the heat transfer and the reliability of the power module. The evaluation of the test samples will include temperature cycling, CSAM, cross-section/SEM and intermetallic compound analysis of the solder joints.
Palomar Technologies is exhibiting at the Applied Power Electronics Conference (APEC) in Anaheim, CA on March 17 – 21. Visit us in booth #563. Palomar is also exhibiting at SMTconnect in Nuremberg, Germany on May 7 – 9, 2019. Visit us in Hall 4A, booth 347.
About Palomar Technologies
Palomar Technologies makes the connected world possible by delivering a Total Process Solution™ for advanced photonic and microelectronic device assembly processes utilized in today's smart, connected devices. With a focus on flexibility, speed and accuracy, Palomar's Total Process Solution includes Palomar die bonders, Palomar wire and wedge bonders, SST vacuum reflow systems, along with Innovation Centers for outsourced manufacturing and assembly, and Customer Support services, that together deliver improved production quality and yield, reduced assembly times, and rapid ROI.
With its deep industry expertise, Palomar equips customers to become leaders in the development of complex, digital technologies that are the foundation of the connected world and the transmission of data generated by billions of connected devices. Palomar solutions are utilized by the world's leading companies providing solutions for datacom, 5G, electric vehicle power modules, autonomous vehicles/LiDAR, enhanced mobile broadband, Internet of Things, SMART technology, and mission critical services.
Headquartered in Carlsbad, California, Palomar offers global sales, service and application support from its offices in the USA, Germany, Singapore and China. For more information, visit: http://www.palomartechnologies.com
###
Media Contact:
Rebecca Janzon
Director of Marketing Communications
Email: rjanzon@bonders.com
Mobile: 760-409-7453