Uniquely designed for the challenges of device packaging for the thermal imaging market
Carlsbad, CA – February 19, 2019 – Palomar Technologies Inc., a global leader in total process solutions for advanced photonics and microelectronic device packaging announced today that SST Vacuum Reflow Systems, a wholly owned subsidiary of Palomar Technologies, has taken an order for multiple SST 3150 Vacuum Reflow Furnaces, which are used in the assembly of hermetically sealed, high reliability MEMS packages. These particular systems are for the assembly of IR microbolometers, which are the heart of an IR Imager that can be found in various IR cameras for a variety of applications.
A.J. Wilson, President of SST Vacuum Reflow Systems and CMO for Palomar Technologies commented, "In recent years, we have seen a sharp increase in the demand for IR microbolometers for various IR imaging applications, such as automotive hazard detection systems, security and video surveillance cameras, PVS (Personal Vision Systems), and virtual reality headgear. The IR image and detector market continues to expand into many other applications and we are excited to be a reliable supplier of the assembly solutions for this rapidly growing segment."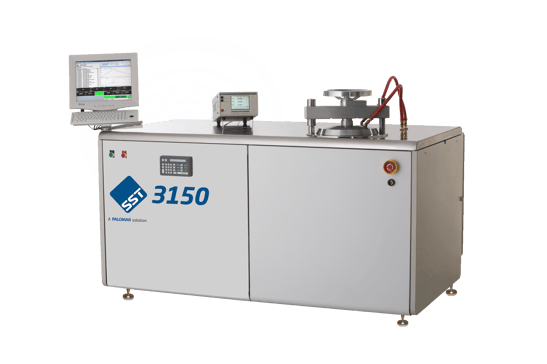 The SST 3150 is a high vacuum furnace that provides advanced packaging capabilities in vacuum levels as low as 10-7 Torr, and temperatures up to 500°C (1000°C optional). This method creates void-free and flux-free packages, achieving performance specifications that cannot be met in open atmosphere systems. The clean-room compatible system may also be configured to allow for in situ separation of lid and package, getter firing, and sealing of MEMS packages. The 3150 utilizes a turbo-molecular drag pump for effective pumping of hydrogen gas molecules. An optional cryogenic water pump may be added to the system for processes requiring extremely low levels of residual water vapor.
About Palomar Technologies
Palomar Technologies makes the connected world possible by delivering a Total Process Solution™ for advanced photonic and microelectronic device assembly processes utilized in today's smart, connected devices. With a focus on flexibility, speed and accuracy, Palomar's Total Process Solution includes Palomar die bonders, Palomar wire and wedge bonders, SST vacuum reflow systems, along with Innovation Centers for outsourced manufacturing and assembly, and Customer Support services, that together deliver improved production quality and yield, reduced assembly times, and rapid ROI.
With its deep industry expertise, Palomar equips customers to become leaders in the development of complex, digital technologies that are the foundation of the connected world and the transmission of data generated by billions of connected devices. Palomar solutions are utilized by the world's leading companies providing solutions for datacom, 5G, electric vehicle power modules, autonomous vehicles/LiDAR, enhanced mobile broadband, Internet of Things, SMART technology, and mission critical services.
Headquartered in Carlsbad, California, Palomar offers global sales, service and application support from its offices in the USA, Germany, Singapore and China. For more information, visit: http://www.palomartechnologies.com
###
Media Contact:
Rebecca Janzon
Director of Marketing Communications
Email: rjanzon@bonders.com
Mobile: 760-409-7453