Part two of webinar series offering insights into prototyping through volume production
Carlsbad, CA – June 2, 2021 – Palomar Technologies, a global leader in delivering total process solutions for advanced photonics and microelectronic device packaging, announced today their second webinar in a series of three webinars designed to present and discuss the challenges of manufacturing and process development for semiconductor packaging. The second webinar offers insights into process optimization challenges of moving from prototyping to full-scale semiconductor packaging.
The journey from concept to full-scale semiconductor packaging is often hindered by a number of different obstacles along the way including everything from diverse teams scattered across the world to simply not understanding how the manufacturing process of die bonding, wire bonding or vacuum reflow impacts the package design. In this 3-part series, Palomar Innovation Center Engineering Manager, Nicholas Evans and Palomar Product Marketing Manager, Kyle Schaefer present the challenges faced when moving from package design and prototyping, through process development and process optimization to ensure the device can indeed be manufactured with the desired throughput and quality.
In Part two, Palomar presents process optimization challenges often faced throughout the manufacturing cycle moving from prototype to production. They will discuss the various approaches to optimizing throughput and creating consistency to improve yield. These methods will primarily focus on Palomar machine specifics and revolve around material presentation choice, equipment work envelope layout, process step sequencing, and parameter choices. After walking through some of the best practices for each process element, actual cases of process optimization will be presented. Attendees can register for the second part of the 3-part series here: https://attendee.gotowebinar.com/register/8557369669841464335.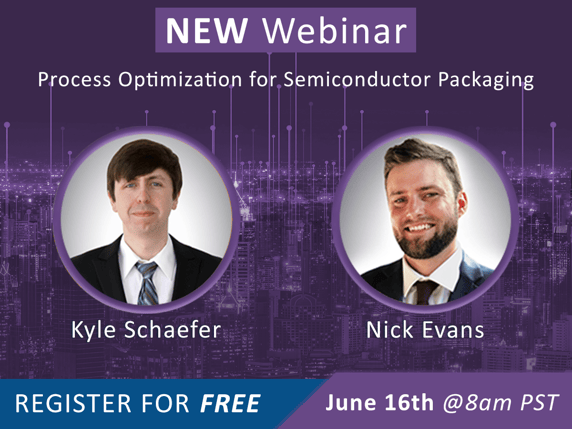 About Palomar Technologies
Palomar Technologies makes the connected world possible by delivering a Total Process Solution™ for advanced photonic and microelectronic device assembly processes utilized in today's smart, connected devices. With a focus on flexibility, speed and accuracy, Palomar's Total Process Solution includes Palomar die bonders, Palomar wire and wedge bonders, SST vacuum reflow systems, along with Innovation Centers for outsourced manufacturing and assembly, and Customer Support services, that together deliver improved quality and yield, reduced assembly times, and rapid ROI.
With its deep industry expertise, Palomar equips customers to become leaders in the development of complex, digital technologies that are the foundation of the connected world and the transmission of data generated by billions of connected devices. Palomar solutions are utilized by the world's leading companies providing solutions for datacom, 5G, electric vehicle power modules, autonomous vehicles/LiDAR, enhanced mobile broadband, Internet of Things, SMART technology, and mission-critical services.
Headquartered in Carlsbad, California, Palomar offers global sales, service and application support from its offices in the USA, Germany, Singapore, and China. For more information, visit: http://www.palomartechnologies.com.
###
Media Contact:
Rebecca Janzon
Director of Marketing Communications
Email: rjanzon@bonders.com
Mobile: 760-409-7453