Webinar: May 19, 2021 at 8am PST
Carlsbad, CA – May 3, 2021 – Palomar Technologies, a global leader in delivering total process solutions for advanced photonics and microelectronic device packaging, announced today they are offering a webinar on how to manufacture and assemble IR sensors efficiently using a turn-key solution.
With the COVID-19 pandemic, the growth of IR sensors used to measure heat as well as detect motion has exploded. IR imagers and detectors are used in a myriad of applications, from gas & fire detection to motion detection as well as temperature measurement, with the biggest growing market being smart buildings and people counting for retails.
Alex Voronel from SST Vacuum Reflow Systems will present an overview of the most efficient methods used to manufacture IR sensors for this growing market. In the webinar, he will present the differences between IR Imager/IR microbolometer and IR Detector/IR thermopile packaging and manufacturing needs. He'll present how a turn-key solution using a range of die, wire, and vacuum reflow systems can be used for the complete, efficient assembly of IR sensors.
In this webinar, viewers will learn: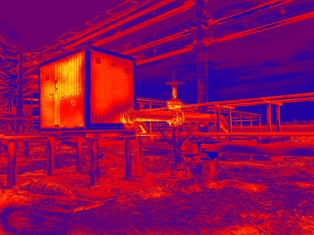 Growth market drivers

Cost-effective methods for manufacture

How to combine bonder and vacuum reflow technology for the best results


The webinar takes place on May 19, 2021 at 8am PST. Registration is through the link below:
https://attendee.gotowebinar.com/register/4226639658636532495
About Palomar Technologies
Palomar Technologies makes the connected world possible by delivering a Total Process Solution™ for advanced photonic and microelectronic device assembly processes utilized in today's smart, connected devices. With a focus on flexibility, speed and accuracy, Palomar's Total Process Solution includes Palomar die bonders, Palomar wire and wedge bonders, SST vacuum reflow systems, along with Innovation Centers for outsourced manufacturing and assembly, and Customer Support services, that together deliver improved quality and yield, reduced assembly times, and rapid ROI.
With its deep industry expertise, Palomar equips customers to become leaders in the development of complex, digital technologies that are the foundation of the connected world and the transmission of data generated by billions of connected devices. Palomar solutions are utilized by the world's leading companies providing solutions for datacom, 5G, electric vehicle power modules, autonomous vehicles/LiDAR, enhanced mobile broadband, Internet of Things, SMART technology, and mission-critical services.
Headquartered in Carlsbad, California, Palomar offers global sales, service and application support from its offices in the USA, Germany, Singapore, and China. For more information, visit: http://www.palomartechnologies.com
###
Media Contact:
Rebecca Janzon
Global Corporate Communications Director
Email: rjanzon@bonders.com
Mobile: 760-409-7453