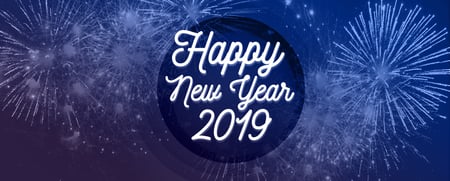 As we finish another record year at Palomar Technologies, we remain grateful for the collaborative relationships we enjoy with our customers. Working together, we have created and delivered solutions that drive forward the rapid changes in the ever more interconnected world in which we live. Across our global network, our people are our greatest strength and we are fortunate to have the talent and experience necessary to respond to rapidly changing and growing markets.
During 2018, we've seen several long standing technologies move into the forefront as they have found their niche in powering the Internet of Things. Lidar, around for many years has exploded as a critical technology needed for the success of autonomous driving. VCSELs, originally developed in mid-1960, and traditionally used in industrial or military applications may have finally found their killer applications in today's vastly successful smartphones.
This theme continued as we experienced the roll-out of the one technology that is the true enabler of the connected world – 5th Generation networks, or 5G.
Since the early 1980s, engineers have dreamed of adding sensors and intelligence to basic everyday devices, but the technology simply wasn't ready. Gartner predicts that by 2020 there will be over 20.8 billion connected devices globally while IDC anticipates nearly 30 billion devices, not counting smartphones, tables and computers.
However, a limiting factor to the future of the IoT has been the ability to quickly, efficiently and affordably move the massive amounts of data that is and will be generated by these smart, connected devices. Enter 5G. Singapore's "Smart City" initiative is one of the first programs of its kind in the world. In the US, telecommunication companies like Verizon and Horizon are following suit with education and rollout of the benefits of 5G to businesses and consumers alike.
Over the course of Palomar Technologies' 40 years of industry knowledge and experience, we have seen technologies come, go and return as markets, technology, and applications mature. Through our extensive experience in the defense and aerospace industries–ones that often require precision processes and fail-proof packages for use in mission critical devices– we are uniquely positioned to facilitate the development of tomorrow's connected technologies.
Through our Total Process Solution™ and by collaborating with customers, Palomar creates advanced photonics and microelectronic chip packaging solutions that provide fast production ramp-up and quick ROI, thereby enabling the next generation of the smart, connected world.
To ensure we are able to equip our customers to become leaders in the development of these complex, smart devices, we continually invest in our solutions, process expertise, and customer support. In 2018, we made some significant investments to better serve our customers:
Launched our new 6532HP die bonder specifically designed for the demanding requirements of the photonics market.
Expanded our Engineering Lab to meet the increased demands from customers as the photonics market continues to grow and expand.
Intensified our footprint in Southeast Asia by opening our new Innovation Center in Singapore to meet the needs of our customers in this region.
Launched a new jet dispensing technology to meet the increasing demand for low-cost 5G signal amplifiers.
Grew our global sales and service teams to more closely engage our global customer base.


Looking ahead to 2019, we see continued development and innovation in the world of both advanced microelectronic and photonics packages as the vision of an interconnected world becomes reality. We are excited to be empowering that world.
On behalf of the men and women who comprise the Palomar family, I'd like to wish you all the best for a happy and prosperous new year.
Bruce Hueners
President & CEO
Palomar Technologies, Inc.