Carlsbad, CA—March 8, 2015—Palomar Technologies, the world-leading provider of precision microelectronics and optoelectronic packaging systems, announced they will be present at SEMICON China March 15-17, 2016 at the Shanghai New International Exhibition Center. SEMICON China "connects you to the world's fastest-growing and most dynamic microelectronics market, and gives you the platform to showcase your products, technologies, and brand in front of the most qualified audience of industry professionals in China".
Palomar Technologies is looking forward to showcasing and providing live demonstrations of their 9000 Wedge Bonder and their new 3880 Die Bonder. To view the live demonstrations and learn more about Palomar, stop by the Be First Technology Co., Ltd. booth located at booth #4667. You can also learn more about Palomar Technologies by stopping by the Beijing Asia Science & Technology Co., Ltd booth located at booth #2443.
Palomar Technologies' new 3880 Die Bonder features a fully integrated Z-Theta bidirectional bond head enabling reduced maintenance and uniformity across a wide range of applications. The new machine's combined fine placement accuracy, fast indexing time, and excellent tool planarity and repeatability make it the most advanced die bonder platform available today. Presentation options include wafer, waffle/gel pak, tape and reel, boat, and carriers. Custom stages are also available.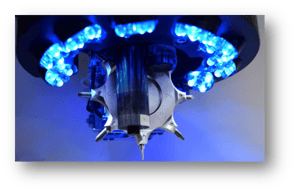 The 9000 Wedge Bonder is a high-speed fine wire wedge and ribbon bonder, offering the flexibility to change wire feed angles to 45-60° or 90°deep access on a single large work area. The 9000 Wedge Bonder offers ultimate control and flexibility to change from a 45-60° wire feed range to 90° deep access with only a clamp change on the robust, theta-rotation bond head. No need for multiple expensive bond heads!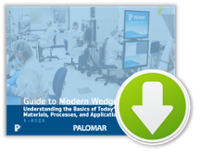 The Palomar Asia office may be contacted online: www.palomartechnologies.com/contact-palomar-technologies-asia/.
Download these resouces for more information:
| | | |
| --- | --- | --- |
| 3880 Data Sheet | Epoxy Die Attach eBook | 9000 Data Sheet |
| | | |