Carlsbad, CA – October 10, 2017 – Palomar Technologies, the world-leading provider of precision microelectronics and optoelectronic packaging systems, today announced that they will be exhibiting at the IMAPS 50th International Symposium on Microelectronics. Visit us, along with SST Vacuum Reflow Systems, at booth #304 on October 10-11 at the Raleigh Convention Center in Raleigh, North Carolina to learn more about our products and solutions. You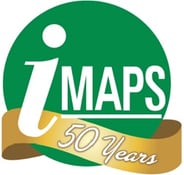 will also have a chance to speak directly with us about your packaging needs and challenges.
Technical Programs
In addition to the exhibits, the symposium will feature exciting keynotes, industry panels, and technical speakers on October 10-12. This forum is the largest exchange of technical information and industry leaders, encompassing 3 days, 25 sessions, 4 keynote speakers and 130+ speakers on microelectronics, assembly, interconnect, and packaging. Some of the technical tracks for the sessions offered include: Advanced Packaging & System Integration, Chip Packaging Interactions (CPI), and High Performance, Reliability, & Security. For more information on the conference and the other technical sessions being offered, go to www.imaps2017.org.
About Palomar Technologies
Palomar Technologies, a former subsidiary of Hughes Aircraft, is the global leader of automated high-accuracy, large work area die attach and ball and wedge wire bonding equipment and precision contract assembly services. Customers utilize the products, services and solutions from Palomar Technologies to meet their needs for optoelectronic packaging, complex hybrid assembly and micron-level component attachment. For more information, visit www.palomartechnologies.com.
About SST Vacuum Reflow Systems
SST Vacuum Reflow Systems is widely recognized as an innovative leader in the development and application of microelectronic package assembly equipment and technology. For over fifty years, SST has provided flux-free and void-free soldering systems for high vacuum MEMS devices, power modules and wafer bonding to the global electronics industry. SST is a wholly owned subsidiary of Palomar Technologies.
###
Contact
Janine Powell
Marketing Specialist, Palomar Technologies
jpowell@bonders.com | 760-931-3681