Over the past several years, R&D spending, innovation, and invention has increased in Asia as these economies become more developed and their technology prowess more sophisticated. Today, there is substantial demand for advanced photonics packaging process development to bridge between mini-production ramps and high-volume production in Asia.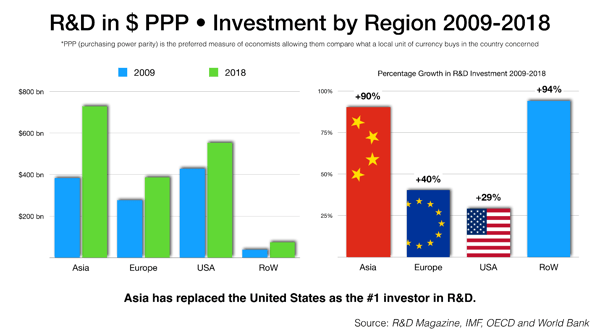 As technology development increases in Asia, it is not always feasible or necessary to ship new product introduction (NPI) materials and send NPI teams to the US from Asia to do process development and prototyping work. By partnering with a local expert in process development, prototyping, test and measurement, process maturation and a mini-production, companies in Asia can retain their NPI locally ensuring faster time to market, ramp-up, and success.
Fire Bullets, Then Cannonballs
Jim Collins, organizational consultant and author of the Great by Choice book created a concept called the low-risk NPI strategy: Fire Bullets, Then Cannonballs. This concept promotes that successful companies have the ability to turn small proven ideas (bullets) into huge hits (cannonballs). Over the long run, these companies tend to make many small, low-risk, low distraction new products, innovations, or inventions. They fire them into the market to see how they perform, re-calibrate and shoot the next one. This action of repeating bullets continues until enough empirical evidence exists to spend the big money and fire a cannonball.
However, in the photonics market, going into the NPI phase with little or no packaging expertise is likely to lengthen critical time to market. Successful customers entering their NPI stage have the ability to build their products quickly, with state-of-the-art automated packaging equipment, and get guidance from experts in advanced packaging. They can do this as a fab or fabless company, with or without having to make purchases of the equipment itself. In some instances where the customer's product has been successful in the market, the customer may fire a cannonball: purchase capital equipment and consign it to a subcontractor or take production entirely in house.
The major benefit of this process is that the difficult and time-consuming process development and maturation is reduced and the transition into high volume production happens seamlessly with confidence.
Palomar Innovation Centers – Partnering on Cannonballs through Advanced Packaging as a Service
The Collins' analogy is a good explanation of the value that Palomar Innovation Centers provides customers. Our Innovation Centers provides the means to fire many bullets, and then later a cannonball into high volume production with the same automated assembly equipment.
Palomar's engineers engage directly in the process of technological change by providing access to advanced packaging as a service, with no long-term commitments, allowing companies to conduct low risk experiments, process development, and accelerate time-to-market without having to make expensive capital equipment purchases in a product's early stage.
The Innovation Centers in both California and Singapore address a vital market need for global NPI teams: process development, prototyping, test and measurement, process maturation and a mini-production. They also create a path for customers to enable seamless transfer to high volume production, usually done in Asia.
By using Palomar's Innovation Centers, the customer has the advantage of easily bridging from NPI to high volume which significantly lowers cost. Once past the process maturation stage, about half of the Innovation Center customers purchase their own equipment, either moving production in-house or shifting high volume production with an overseas subcontractor. In many cases, the business that departs for high volume gets back-filled by the new next generation product. And so the cycle continues on.
Companies benefit from being able to sell their product while testing it in the market, having the ability to make changes and recalibrate where needed, and doing all of this simultaneously. Bearing in mind that all the while, the NPI project is still "fabless"—the only fees paid are those for advanced packaging as a service.
Palomar's Expert Process Development: Bridging "The Valley of Death"
Palomar delivers value in the phase before high-volume—namely the process development, prototyping, process maturation, and mini-production. Due to Palomar's unique position in the market, our technical team has the benefit of seeing and working with every major advanced packaging subcontracting company in Asia. Our interaction is usually in the form of either transferring our customers to their high volume production facility (after our process development), or supplying automated assembly equipment to run in high volume. The subcontracting companies have reputations developed around their specialties and differentiators. These could be price, capability, scalability and location. Nonetheless, there remains a glaring deficiency across the board with all major subcontractors: none possesses the specialty in bridging what can be called, the "valley of death".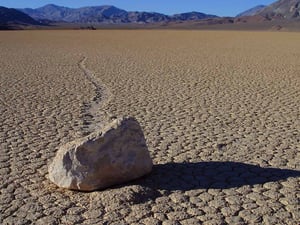 The "valley of death" refers to the phase after product design where the concept moves into reality or the process development stage: the concept, design, and samples are prototyped and matured into a working product, including design for manufacturing (at high volume) characteristics. As the "valley of death" suggests, this phase is fraught with risks and obstacles and very few make it out alive. In the "valley" of process development, much expense, time, and high levels of risk with low chance return are everywhere.
High volume subcontractors generally steer clear of this phase as much as possible, but that leaves companies asking themselves questions:
Who can the NPI team engage with to provide a low-risk, low-cost NPI effort, without obligation and still gain the benefit of using process experts operating state of the art automated assembly machines?
How can the NPI team ensure that the work they are doing is also serving to create a transition to high volume assembly?

Palomar Innovation Center – Asia: Packaging as a Service for APAC
Modeled after Palomar's Innovation Center – USA, Palomar's Innovation Center – Asia serves the process and low-volume, advanced packaging needs of customers in greater Asia and draws on 10 years of experience, which is critical in the supply chains for large, medium, and small companies.
In the Asia Pacific region, there are many choices for microelectronic and photonic assembly as a service. While there are differences between the subcontracting companies, including differing technical specialties, nearly all have to-do-business requirements. When considering outsourcing production to a high-volume subcontractor in Asia, it is worth pondering the following six points:
Multi-year commitment with respective volumes
Purchase and consignment of machines to subcontractor; in lieu of an outright purchase of capital equipment, the multi-year commitment may have these costs included
Lack of trained personnel combined with high staff turnover; this especially becomes a problem when NPI process development is undertaken. This becomes a major concern for advanced packaging applications where there is a high degree of complexity and where a high degree of expertise is required
IP concerns, depending on the country; IP sharing agreements
Limited flexibility when transferring production to another facility – training, equipment, suppliers, supply chain, and management of existing suppliers (clarify "who" is the customer)
Differences in equipment platforms used between NPI and high volume phases. What may have worked on XYZ machine during NPI may not work on ABC machine in high volume.
For smaller companies who have invented a unique technology, they are in the most difficult situation. The lower cost subcontractors in Asia may jeopardize their IP, or they may lack the personnel to execute a competitive time-to-market process development. In Singapore, we see this situation very often with regional customers. As Singapore is one of the top locations for advanced R&D in Asia, regional inventors and innovators have difficulty accessing state of the art tools for precision assembly of their packages. More so, they are unable to test the manufacturability in high volume of their designs. Designing for manufacturing is one of the key "must-haves" for success in high volume manufacturing. Palomar can provide the advice, test and prototype assembly for these innovative companies.
Singapore, with its business-friendly environment and strong rule of law society, provides an ideal setting for IP protection and advanced R&D work. In all of Palomar's Innovation Centers protecting customer IP and maintaining a secure facility is a priority. Only Palomar can offer the initial phase in a Total Process Solution™ in one location and in one instance.
The Palomar Innovation Center - Asia is a Class 100k clean room and contains with the following packaging, test and measurement tools:
| | | |
| --- | --- | --- |
| Tool | Spec | Capability |
| | 5um accuracy @ 3sigma | Epoxy dispense, jetting and pin transfer; Eutectic soldering; Flip Chip |
| | 1um accuracy @ 3 sigma | Epoxy dispense, jetting and pin transfer; Eutectic soldering; Flip Chip; Wafer Presentation |
| Palomar 8000i Gold Ball Bonder/Bumper | +/-2um accuracy, planar bumping | High-rel Au ball bonding and bumping; Deep access |
| Palomar 9000 Al / Au Fine Wire Wedge Bonder | 0.7 mil – 3 mil round wire; 0.25 x 10 mil ribbon wire | High-rel Al/Au wedge bonding; Deep access wire and ribbon bonding |
| Palomar SST 1200 Vacuum Reflow Furnace | Temp up to 450'C; Vacuum below 100 militor; Pressure to 50 psig | Void-free, flux-free joints for ceramic packaging, solder processes, optical packages |
| Keyence VHX-6000 Digital Microscope | Ultra-high resolution 3D visualization and measurement | AOI to guarantee zero-defect of completed products and ensure robust connections |
| Confocal Scanning Acoustic Microscopy (CSAM) | Non-destructive package inspection | Void measurement, stacked die imaging, wafer chip scale package inspection |
| Stereo Microscope | Low magnification observation of a sample | Reflected illumination of sample parts |
| Royce Wire Pull Test, Die Shear test | 305mm x 155mm stage; die shear up to 200kgf | Ultra fine pitch; swappable modules; die shear and pull test |
| Curing Oven | Ambient temp to 480'F, accuracy of +/1'F | Reduces drying time maintaining consistent vacuum and temperature levels |
| Freezer | 0' to -40'C; 11"x12"x12" | Material storage |
Contact the Innovation Centers for more information, and download these resources:

| | |
| --- | --- |
| Innovation Center Data Sheet | 6532HP Die Bonder Data Sheet |
| | |
----
Rich Hueners
Vice President of Sales and Managing Director of Palomar Technologies South East Asia