In light of the recent steps toward congressional endorsement of optics and photonics as a vital enabling technology for the economy (pun intended), it is fitting this week to discuss optoelectronics. A bill proposed in the U.S. Senate "recommends that federal agencies work with optics and photonics industry and research partners and support internal programs to leverage knowledge and resources and to promote innovation". What comprises this subject of optoelectronics? Wikipedia defines optoelectronics as follows:
"The study and application of electronic devices that source, detect and control light, usually considered a sub-field of photonics. In this context, light often includes invisible forms of radiation such as gamma rays, X-rays, ultraviolet and infrared, in addition to visible light.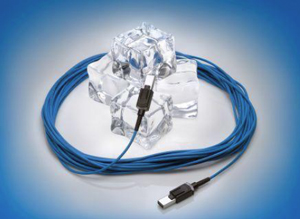 Optoelectronic devices are electrical-to-optical or optical-to-electrical transducers, or instruments that use such devices in their operation."
Optoelectronic Packaging
Because the purpose of an optical component is to manipulate light, the design rules for packaging are significantly more complex than those found in the semiconductor industry. With semiconductors, advances in wafer processing drive technology, and packaging is very automated and planar.
With optical components, the front-end process is significantly more complex. Equally important for optoelectronic devices are package design, controlled assembly processes and meeting critical assembly alignment and position tolerances.
Optoelectronic packaging requires the following packaging system capabilities:
Process – requires a system that is highly controlled in every facet
Purity – no contamination to occlude optical surfaces
Heat Transfer – eutectic processes are required
Precision – component alignment is critical for optimal optical performance
Micron-Level Accuracy
When approaching micron-level placement accuracies in optoelectronics, there are several important factors that need careful management and control:
Substrate flatness, cleanliness, and fiducial clarity (particularly in the case of edge alignment)
Die flatness, cleanliness, and fiducial clarity
Attach material uniformity, symmetrical and flat, e.g., pre-deposited solder
Measuring the actual placement accuracy down to 1-3μm requires both well characterized measurement equipment and measurement methods. Even if the equipment can support the resolution, the bonded samples usually have imperfections beyond the targeted accuracy requirements. Measurement methods must include ways to handle these imperfections and still yield acceptable gage capability.
Examples of Optoelectronic Applications: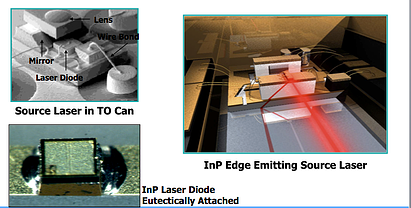 Optoelectronics Packaging Solutions
Assembly Services solutions are a perfect fit for optoelectronic packaging without investing in capital equipment. This minimizes the customer's project risk and accelerates their time-to-market while maintaining the strong and dependable support of a trusted partner, ensuring them a strong and sustainable competitive advantage.
More resources on Optoelectronics:
Sources:
http://en.wikipedia.org/wiki/Optoelectronics.
http://www.laserfocusworld.com/articles/2014/08/proposed-u-s-legislation-backs-optics-and-photonics-as-competitive-advantage.html.
----
Janine Hueners
Marketing Specialist
Palomar Technologies, Inc.