Carlsbad, CA – October 4, 2016 – Palomar Technologies, the world-leading provider of precision microelectronics and optoelectronic packaging systems, today announced they will be presenting a technical paper and exhibiting at the IMAPS 49th International Symposium on Microelectronics in Pasadena, CA being held on October 10-13, 2016 in booth #702.
Palomar Technologies' Chief Technical Officer, Dan Evans, will present the paper "Wedge Bonding Wire and Ribbon to Support RF and Optoelectronic Packaging" on Thursday, October 13th at 10:30am. This paper will provide a survey of RF and optoelectronic packages, and the common wire and ribbon bond requirements. It will also survey the packaging challenges and solutions available to process engineers. Collaborations between manufacturer and equipment supplier with helpful tips leveraging each other's strengths to transition from concept to production will also be discussed.
In addition, SST Vacuum Reflow Systems, as part of Palomar Technologies total solutions for eutectic die bonding and advanced packaging systems, will present their technical paper "Achieving Low Voiding with Lead Free Solder Paste for Power Devices", and will be performing live demos of their 5100 Vacuum Pressure Furnace. SST's Process Development Engineer, Pierino Zappella, will present this paper on Thursday, October 13th at 1:00pm. The processes discussed in this session will show how low void levels can be achieved while using solder paste on different materials in a vacuum reflow oven.
Don't forget to also stop by booth 702 during the Palomar Technologies sponsored Dessert Happy Hour and during the exhibition to learn more about Palomar Technologies and SST Vacuum Reflow Systems.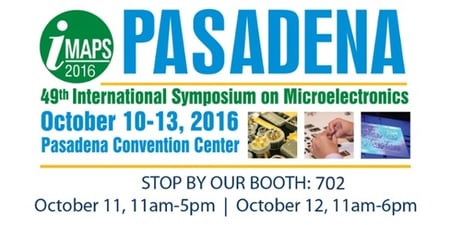 ###
Contact
Katie Finney
Marketing Communications Manager
Palomar Technologies, Inc.
kfinney@bonders.com | +1 760-931-3680