Did you know that Palomar Technologies has thousands of systems installed worldwide and serviced directly by Palomar? Take a look into our office in Erlangen, Germany, where the Nuremberg International Airport is only a 10 minute drive away!
From here, we serve our customers in the EMEA area: Europe, the Middle East, and Africa. Our customers are located all the way north in Finland, to the West in Ireland, down to Israel and to the Far East in Siberia. Moreover, of course, all over Europe.
We speak your language!
Wir sprechen Ihre Sprache!
Nous parlons votre langue!
Мы тоже говорим риский язык!
Hearty welcome!

Daniela Buettner (Office Assistant) and Eugen Ogel (Service Engineer)

Marina Landskron (Office Manager)

Our office provides the following services and facilities:
Pre- and after-sales support
Customer helpline
Spare parts management
Machine demos
Application development
Small volume production
In-house Training
On customer's site: Machine support, training, and application development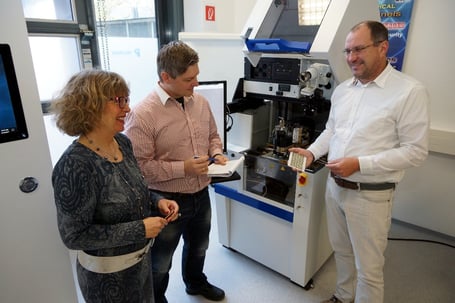 In our show room, we perform machine demos for the 9000 Wedge Bonder, 8000i Wire Bonder, and SST 5100 Vacuum Pressure Furnace. The 3880 Die Bonder will also be coming soon!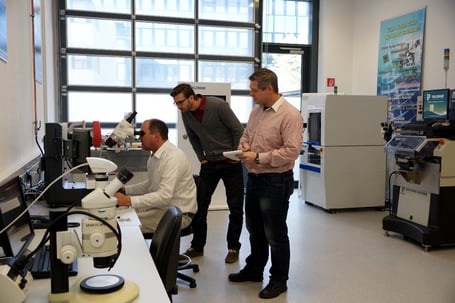 State-of-the-art test equipment allows for process development to make products ready for the market.
Meet us at our upcoming tradeshows:
From 16 – 18 May 2017
in Nuremberg

Hall 4A in Booth 351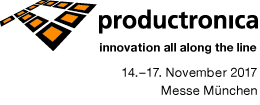 Or contact us anytime:
Palomar Technologies GmbH
Am Weichselgarten 30b
91058 Erlangen
Germany
Tel.: +49(0)9131-48009-30
Fax.: +49(0)9131-48009-55
service@palomartechnologies.de
----
Norbert Schwindl
Service Manager
Palomar Technologies GmbH