While lid sealing has been around for many years and is considered a legacy technology, it is helpful to revisit the topic and consider how lid sealing compares to seam sealing. By understanding the technology and its typical uses and within the context of individual package designs, the ability to determine which method to select improves the likelihood of success. The key factors to consider when choosing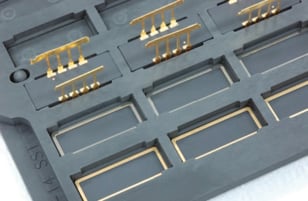 either technology are the thermal impact on the components that are being sealed inside the package, the hermeticity level (Hermetic – Non-Hermetic), and the production volume.
First, determine if the package was designed for seam sealing or lid sealing by reviewing what the thermal impact is on the components being sealed inside the package. If the components inside the package can withstand the melting temperature of the solder alloy, then it can be a candidate for the lid sealing process. If not, the seam welding process most likely will need to be used or alternative material, such as epoxy, for sealing the package. Next, determine the hermeticity level (Hermetic – Non-Hermetic). If high-reliability sealing is required for the package, lid sealing is required. If the package is non-hermetic, then a decision will need to be made on the type of epoxy used to seal the lid. If there is a need for a specific vacuum or pressure level or a specific gas to be sealed inside the package, then the choice for the process must be lid sealing. And lastly, defining the UPH requirement will determine which sealing method is best used for the package design.
Download our technical article and read more about these two sealing technologies: