The market for the IR sensing devices has been growing steadily, but in recent years, the market experienced a rapid growth. Several factors drove the market. Among them, the sharp increase in the need for surveillance cameras and, with COVID-19, remote temperature sensing. The growth of smart building technology added more demand for IR sensors as well.
Six megatrends are responsible for this growing demand for IR sensors. While they are independent, each impacts the other, for example, artificial intelligence (AI) requires input from IR sensors as part of harvesting more and accurate sensor data, that leads to improved algorithm competence, thus extending into other ecosystems, such as autonomous drive technology. Extended use in one sector, leads to increase use in the other. Assuming these six megatrends, we have thirty-six such iterations. The net result is significant and exponentially rising demand across all sectors.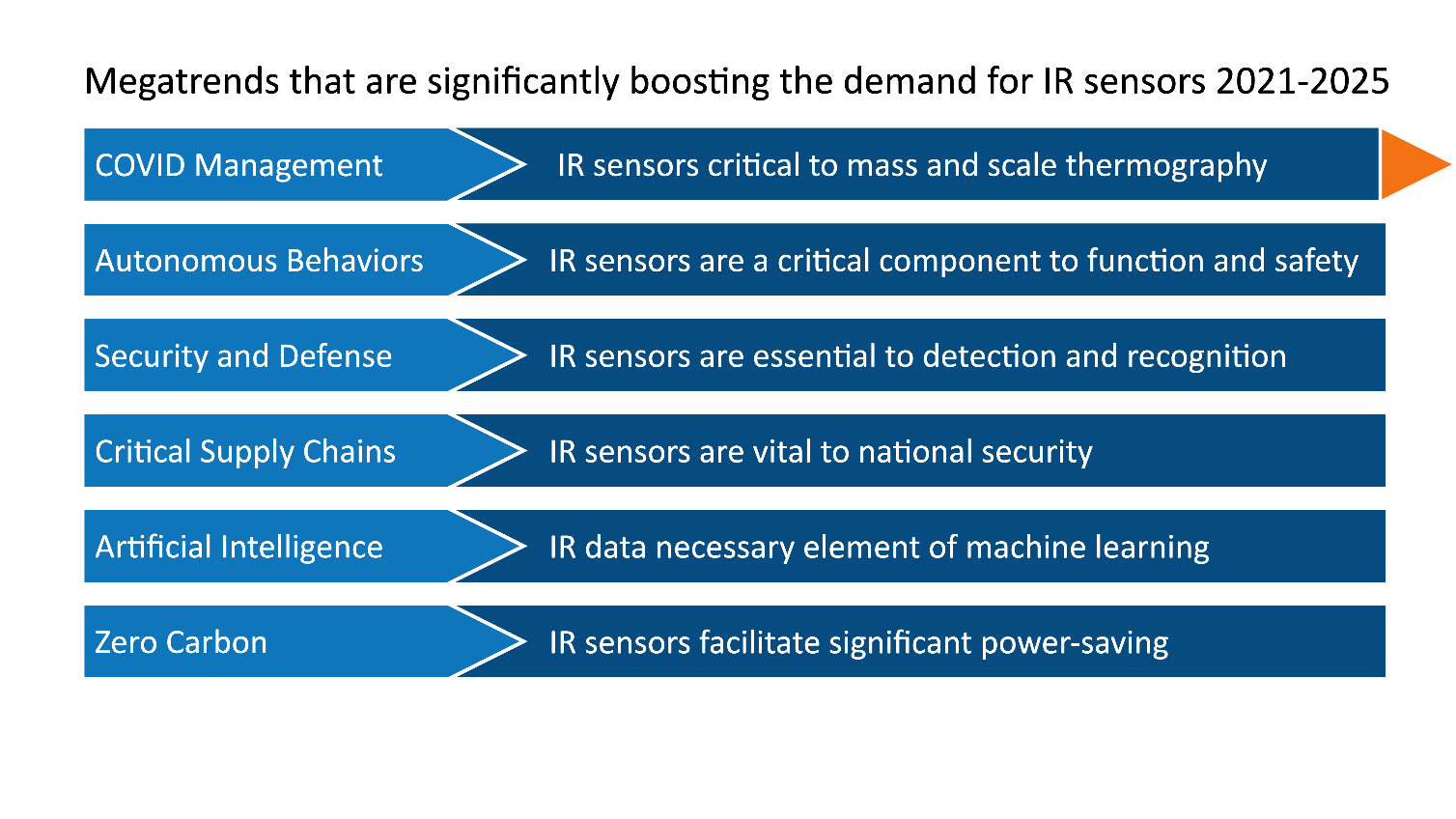 Figure 1: Six megatrends are shaping the IR sensor market.
While we have all felt the inconvenience of COVID management, the 168%[i] increase in demand for uncooled IR sensors in 2020, especially once stated in dollar terms, really drives home the extent and importance of that impact. That COVID is here to stay suggests continued growth in demand, though not on this scale.
Looking ahead, the important trends are beginning to surface. We are witnessing the following: Increased demand from the automotive sector (despite the chip shortage); large increases in military and security expenditure on devices that require IR sensors (such as drones, surveillance, etc.); continued demand because of COVID management, and finally, rising demand from within agriculture and green power sectors.
The IR sensor market is divided into two main groups, IR imagers and IR detectors. Using a range of assembly equipment, specifically die and wire bonders, along with high vacuum reflow systems designed to work together will enable meeting the key parameters required to achieve the specified performance for both IR imagers and IR detectors.
The assembly of high performance discrete or Chip Scale Packaging technology for the IR microbolometers and IR thermopile sensors can be achieved using a range of assembly equipment, specifically die and wire bonders, along with vacuum reflow systems.
Palomar Technologies and SST Vacuum Reflow Systems offer the complete suite of such equipment. The Palomar 3880 die bonder offers unmatched flexibility and mass production capability for wide range of packages and die attach materials. The 8100 and 9000 wire bonders provide all of the necessary features and options needed for the robust wire bonding process. The 3150 offers unique lid sealing process with in-situ the thermal getter activation capability that can achieve chamber vacuum level 10-7 Torr or lower required for the lid sealing of high performance microbolometers. The 5100 and 8300 systems provide all of the necessary features for the lid sealing of the IR Theromopile sensor by featuring large chamber size, tight temperature uniformity and the chamber vacuum level of 10-5 Torr or lower.
Whether the need is for a fully automated assembly process or semi-automated/batch assembly process of IR sensors, Palomar Technologies has a suitable assembly solution.
To learn more about manufacturing IR sensors, download our technical article: "Efficient Manufacture of IR Sensors – Combining Bonder and Vacuum Reflow Technology".
Download these resources for more:
----
[i] Yole, December/March 2020