As a former subsidiary of Hughes Aircraft, Palomar Technologies has long been a supplier of fully automated advanced packaging and assembly lines. The core of these assembly lines is often—but not exclusively—a combination of die attach, ball bonding and wedge bonding. Other equipment in the line can include automated handling, optical inspection, curing ovens, wafer sorting, epoxy dispensing, testing and plasma cleaning equipment. The question is not, "Can this equipment be put together in an assembly line?", but instead, "Does it make sense for your process today?".
Automated Advanced Packaging and Assembly Line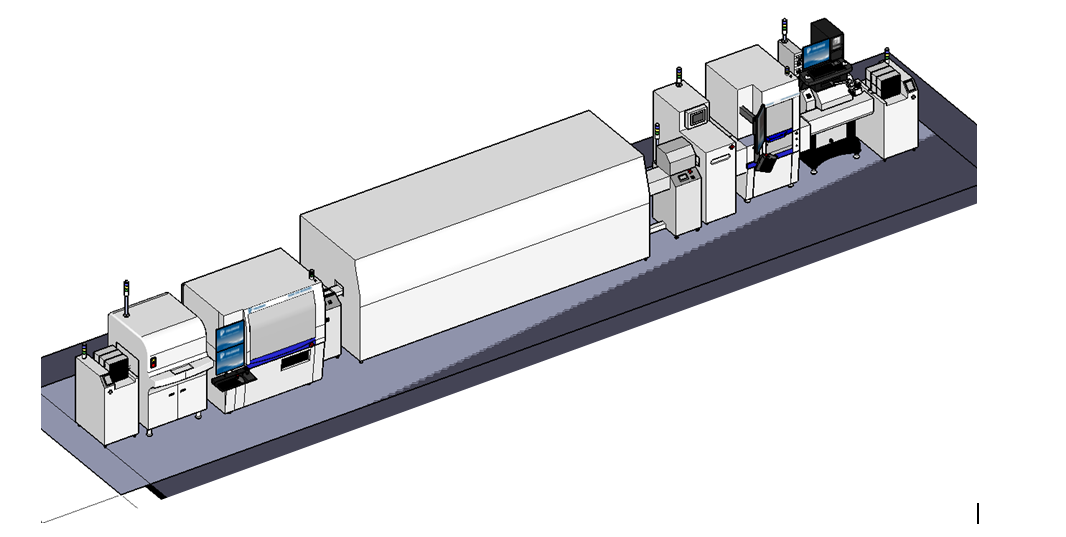 Island of Automation – Wire Bond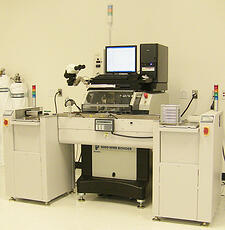 Determining Advanced Packaging Needs
While the below is not a set of hard and fast rules for automated assembly line justifications, they can be a guide to determine if pursuing an automated advanced packaging assembly line is right for your organization:
1) Is your package fully defined and developed?
2) Have you determined that this package is suitable for an automated advanced packaging and assembly line?
3) For your package, do you have a fully refined and mechanized process in place today with known requirements?
Are you running this package today on each of the core pieces of equipment (that would later go into the line)?
Do you have a team that has experience on this core equipment and has proven capable of successfully executing the program?
Have you compared the output of the current set up vs. a fully automated line set up?
4) Do you plan to run this same package for more than 1 year in 24/7 volume production?
5) Do you plan to run multiple products or packages with different form factors on this line?
If so, have you considered not just the feasibility, but the business case of running multiple packages on this line?
6) Are there other strategic considerations, aside from cost per package or production units per hour/day, for your company that would otherwise justify an automated line?
Palomar has many customer examples of successfully implemented automated packaging and assembly lines. In nearly all of these examples, the customer was able to answer these questions and let those answers to stand on their own, thus paving the way for success.
Islands of Automation
The good news is that this is not a full automation OR no automation scenario. There are steps in automation you can take quickly without having to jump into a fully automated line immediately. If your product is not ready for a fully automated 24/7 advanced packaging and assembly line, you can still have 24/7 automation doing batch loading of automated systems or islands of automation (automated equipment with automated material handling). This kind of automation can create a lot more flexibility when you need it most–early on in your process and product development. It will naturally provide answers to the stated unknowns such as: What will the package look like when it is fully developed? It will allow to you to directly address and answer point #3 above, developing a fully refined and mechanized process. Best of all, this equipment is modular—the equipment you have invested into is SMEMA compatible, which means it is designed to work together and is able to be integrated when you are ready to implement a fully automated advanced packaging and assembly line. The resources and skills you have developed on your team in taking these steps will invariably shortcut many potential problems and will help improve your overall time-to-market and return on investment.
Download these eBooks for help in determining equipment needs:
| | |
| --- | --- |
| Guide to Automated Production Lines | The Buyer's Guide to Microelectronics Packaging Equipment |
----
Rich Hueners
Vice President of Sales & Marketing
Palomar Technologies, Inc.