As microelectronics device designs evolve, so must handling and assembly processes. Die sorting is used to separate die of one wafer into categories of varying qualities or other characteristics. Even when all die on a wafer are intended to be identical, this is almost never the case. Sorting the die according to their characteristics becomes necessary in order to achieve a cost effective, high yield device packaging production.
MEMS and Direct Chip Attach LEDs are two examples of fragile die requiring flip chip prior to die attach. A required step before the flip chip bonding process is die sorting of these delicate die, which can include the option for die inversion. While traditionally MEMS die were removed by hand through the use of a needle and vacuum wand or tweezers, today's smaller, fragile and complex devices require a more precise process.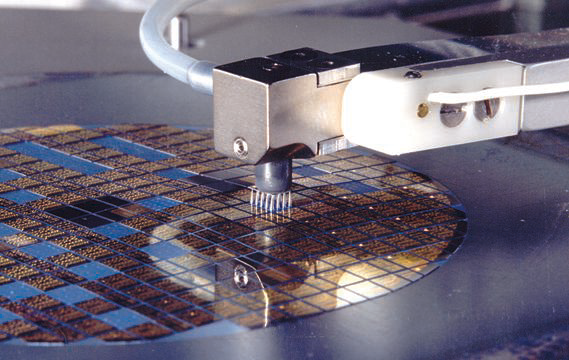 Automating Die Sorting Processes
A die sorting system is designed to remove die from tape using an eject head and pick-up tip mechanism, and place them to output carriers such as Gel-Pak, waffle pack, JEDEC tray, film frame or grip ring. Whether semi-automatic or fully-automatic, a die sorter offers a number of advantages over a manual die handling process.
Semi- and fully-automatic die sorters provide the user complete control over the exact die eject parameters, such as eject needle height, eject speed and placement pattern on the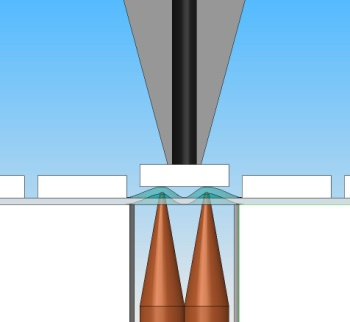 output through the use of process recipes. This allows repeatable processing from one die to the next of the same product, as well as different settings to be used for different products.
With every die picked in the same manner, process yield and throughput are increased while damage to devices from manual handling is eliminated. In addition, ergonomics for the operator is greatly enhanced.
Semi-Automatic? Fully Automatic? Which to Choose?
When evaluating a die sorter solution, it is important to consider whether a semi-automatic or fully-automatic system is required. A semi-automatic die sorter offers a repeatable process at a lower cost than a fully-automatic system and is ideal for applications with a wide variety of different products. A semi-automatic solution can also be outfitted with topside, underside and edge inspection options so that the operator can ensure the die placed to the output reflects a quality product.
For processes that require a higher throughput or greater die traceability, a fully-automatic solution is recommended. Fully-automatic die sorters have a motorized input stage controlled by a vision system that targets and precisely centers the die over the eject head prior to picking the die. This allows an entire wafer to be processed without operator input.

The Royce Instruments DE35-ST Semi-Automatic Die Sorter is a semi-automated die sorting/handling system. The operator uses hand wheels to align the die with the onscreen targets before stepping on a foot pedal to initiate one die pick cycle. This process offers a throughput ranging from 500 to 1200 units per hour, depending on the application.
With the Royce Instruments fully-automatic AutoPlacer MP300, picking of die from multi-project wafers ("Pizza wafer") with varying die sizes is possible, with a throughput of approximately 2000 units per hour (application dependent). Ink dot recognition is also supported.
Additional Resources:
Automated & Semi-Automated
Die Sorting eBook

Automated Flip Chip
Assembly eBook

Royce Instruments Data Sheets

3800 Die Bonder Data Sheet
----
Sarah Kinzli
Sales Applications Engineer
Royce Instruments, Inc.
Jessica Sylvester
Marketing Communications Manager
Palomar Technologies, Inc.
Palomar Technologies would like to thank the Royce Instruments, Inc. team for a collaborative guest blog. Together, Palomar and Royce offer customers a complete view of the reliability and quality of wire bond and die attach applications.
For more information on the Royce Instruments, Inc. product line of US designed and manufactured bond testers and die sorters, please contact Sarah Kinzli, Sales Applications Engineer, at skinzli@royceinstruments.com or (707)255-9078 x142; or visit Royce online at www.royceinstruments.com