SEMICON West 2013 is barely two weeks away; attendees are just days away from over 50 hours of technical programs and focused access to over 600 exhibitors. As in years past, the technical talks have been highly timely and technical.
2013 SEMICON West Technical Topics
New device architectures
Advanced microelectronic materials
Metrology and measurement
3D IC
New this year—and in addition to the typical conference sessions—is a chance for smaller, more engaging discussion talks in which an industry expert lends their time and knowledge to facilitate some powerful dialogue…called Expert TechHUBs.
David Rasmussen, general manager of Assembly Services, is leading the session on Wednesday, July 10, from 1-2pm entitled "High-Reliability Wire Bonding: Machines, Materials & Methods."
High-reliability wire bonding traditionally required the addition of a security bond over the stitch—or second bond—of each ball bonded wire. While this method does create a much higher reliability wire bond, it can at times lead to yield and other issues. It also requires forward bonding the wire every time. The use of automated production machines, wire materials (Au, Al and Pt) and proven methods developed by engineers with decades of process expertise are all key to ultra high-reliability wire connections in microelectronic devices.
Planning to Attend the Expert TechHUB? Here is some suggested reading to prepare you for the high-reliability wire bonding discussion:
Blog: Comparing Au, Pt, Ag and Cu Wire Bonding
Technical Resources
SEMICON West 2013 will have two Expert TechHUBs, both located in the North Hall. One is designated for Test and the second for Packaging. You can find their locations by viewing the SEMICON West North Hall Floorplan (identified, right side, TechHUB). Each TechHUB will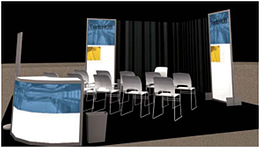 accommodate 20 to 25 attendees per session, so arrive early! Sessions run each day of the exposition on the following schedule. Each TechHub starts on the hour, with the exception of the open lunch hour (12pm – 1pm).
Expert TechHUB Session Hours
Tuesday, July 9th – 11am to 4pm
Wednesday, July 10th – 11am to 4pm
Thursday, July 11th – 11am to 3pm
Have you registered for SEMICON West 2013, yet?
Click here to register now!
----
Jessica Sylvester
Marketing Communications Manager
Palomar Technologies, Inc.