Carlsbad, CA – October 30, 2018 – Palomar Technologies, a global leader in total process solutions for advanced photonics and microelectronic device packaging, today announced that Evan Hueners, Product Marketing Manager for Palomar Technologies, will present Advanced Photonic Packaging: Empowering IoT and Beyond at the Photonics@SG 2018 Conference and Exhibition at the Nanyang Technological University in Singapore on November 26, 2018. This year's theme is "Materials for New Photonics Technologies and Applications".
Organized by the Photonics Institute and the LUX Photonics Consortium, Photonics@SG aims to be the annual flagship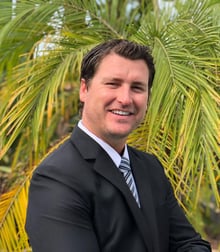 program for Optics and Photonics in Singapore, bringing together reputable researchers from the academic community and industry experts to explore, debate, and exchange novel ideas, while showcasing some of the latest photonics technologies and innovations.
Advanced Photonic Packaging: Empowering IoT and Beyond
Photonic integrated circuits (PIC) have become an attractive platform for data center, sensing and medical devices. Silicon photonics, in particular, draws great industry attention for its low cost and scalability. However, the packaging and assembly of such devices faces a major challenge due to its stringent placement accuracy requirement for optimal single mode optical coupling. Tremendous effort has been invested in both design and packaging to enable this promising technology in a cost-effective way. The scope of this presentation is to review the silicon photonic roadmap and analyze the specific challenges for each development phase in the roadmap. Stimulated product innovations and improvement for packaging and assembly will be introduced as the challenges unfold. The presented automated assembly technology brings photonics packing into a new era with unprecedented performance to benefit a broad range of applications.
In addition to Mr. Hueners presentation, this year's conference will feature plenary and keynote presentations from renowned academics, such as Prof. Din Ping Tsai (National Taiwan University), Prof. Sir Peter Knight (Imperial College UK), Prof. Ben Eggleton (University of Sydney) and Prof. Satoshi Kawata (Osaka University).
About Palomar Technologies
Palomar Technologies is a global leader of automated high-accuracy, large work area die attach and wire and wedge bond equipment and precision contract assembly services. Customers utilize the products, services and solutions from Palomar Technologies to meet their needs for microelectronic and photonic packaging, complex hybrid assembly and micron-level component attachment. For more information, visit: www.palomartechnologies.com.
###
Media Contact:
Rebecca Janzon
Director of Marketing Communications
Email: rjanzon@bonders.com
Mobile: 760-409-7453