Carlsbad, CA – October 17, 2018 – Palomar Technologies, a global leader in total process solutions for advanced photonics and microelectronic device packaging, today announced its Global Vice President of Sales and Managing Director for Palomar Asia, Rich Hueners will present on the topic of debt recovery from state-owned-enterprises at the Corporate Credit & Debt Recovery Asia Summit, on November 16, 2018 in Singapore. Other speakers include Rolls Royce, Pepsi Cola Products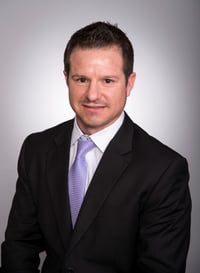 Philippines, and Hitachi Vantara Sdn Bhd, Malaysia.
With the slowing growth in China, companies across the APAC region are cautious and overall company payment experience has been weak. Now, more and more companies appear to be more proactive in debt recovery and are looking at alternative methods to achieve their results.
Perspectives on Debt Recovery from State-Owned Enterprises (SOEs)
Mr. Richard Hueners, Vice President of Global Sales, Palomar and Managing Director Palomar Asia says transactions with SOEs can be tricky business. Their ownership structure can be mixed between private individual shareholders and government, or wholly government owned. The key decision maker(s) can be one or many and spread throughout the larger government organization. There are non-negotiable elements to their purchasing contracts including extreme one-sided pay terms, substantial penalties and associated murky language. With these elements comes a different kind of risk than would be faced with an otherwise non-government owned company. However there is a way to be successful in doing business with SOEs. This presentation will look from the perspective of an American technology capital equipment supplier and cover case studies from SOEs in China and India. The context will be set by first defining the deal's transaction – dollars at risk, time frame, and pay terms. It will then look at two methods that can be used for negotiating the deal transaction focusing in how monies are paid, currency choice, and inserting subtle debt recovery levers. Each case study will show a different outcome: one successful and one unsuccessful, as well as briefly deconstruct the "why" of each outcome. We will then take a retrospective look at how each situation would affect that year's audit and actions that would be taken against negligent involved parties.
For more information on the event, visit: http://www.corporatecredit-debtrecoveryasia.com/
About Palomar Technologies
Palomar Technologies is a global leader of automated high-accuracy, large work area die attach and wire and wedge bond equipment and precision contract assembly services. Customers utilize the products, services and solutions from Palomar Technologies to meet their needs for microelectronic and photonic packaging, complex hybrid assembly and micron-level component attachment. For more information, visit: www.palomartechnologies.com.
###
Media Contact:
Rebecca Janzon
Director of Marketing Communications
Email: rjanzon@bonders.com
Mobile: 760-409-7453