The semiconductor industry saw the highest-ever annual sales in 2016, totaling $338.9 billion, according to the Semiconductor Industry Association. An article in Nasdaq.com states that "while the industry as a whole may appear sluggish, there are solid opportunities waiting to be picked", providing hope and optimism within the industry. John Nueffer, the president and CEO of the Semiconductor Industry Association, stated: "Market growth was driven by macroeconomic factors, industry trends, and the ever increasing amount of semiconductor technology in devices the world depends on for working, communicating, manufacturing, treating illness, and countless other applications".
2017 and 2018 are forecasted to be years of growth for the semiconductor industry. According to the World Semiconductor Trade Statistics, the "worldwide semiconductor market is forecasted to be up ~3% in 2017 and ~2% in 2018". As the industry looks towards the future, many ask themselves what the emerging drivers are. Ultra 4K HD TVs, wearables, and Smart Home products are among the emerging technology categories, also referred to as the Internet of Things, according to Nasdaq.
Looking ahead, the microelectronics industry will continue to advance in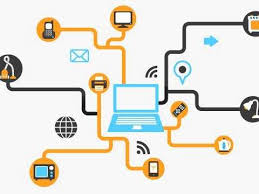 providing solutions for embryonic smart-electronic products for self-driving or driverless cars, smart city infrastructure, Internet of Things, and related products. These products will require essential competencies in manufacturing smart and durable electronic systems, advanced packaging materials, and packaging technology for extreme environmental and high performance conditions. Although we see the effect of slowing down along Moore's Law as device dimensions approach their ultimate physical limit with current projection lithography, this has prompted development of Extreme Ultraviolet Lithography (EUVL) and increased focus on a more diverse set of success factors driven by Palomar's areas of expertise, value-end process, equipment and material integration.
| | |
| --- | --- |
| The Buyer's Guide to Microelectronics Packaging Equipment | Guide to Automated Production Lines |
| | |
Palomar's systems, process expertise, and customer support are globally positioned to facilitate advanced technology worldwide. And, our people are behaviorally aligned and emotionally connected to provide strong, innovative, focused forces to enable our customers to achieve their goals. We are confident that Palomar is well prepared in the coming years to tackle the transformations and adjustments that will confront our industry and will continue to lead the field of complex microelectronic packaging.
Nasdaq stated it best when they said, "The Semiconductor Industry serves as a driver, enabler and indicator of technological progress". All of these new developments within the industry play a large factor in how we do things, from communication to defense, and especially how we respond to the environment.
----
Marcom
Palomar Technologies, Inc.