MEMS technology is everywhere we look. The Biotech, Medical Device, Communications and Inertial Sensing segments are increasingly using MEMS devices as miniaturization allows new synergies. Micro-displays, ink jet print heads, IR detectors, blood pressure sensors, and accelerometers are a few of the MEMS devices being used today and it is inevitable that new applications will emerge. Some applications require MEMS devices to be packaged in a high vacuum environment. This means that the package is sealed under vacuum level below 10-06 torr.
A certain level of packaging protection is required for all MEMS devices, however, IR Microbolometers, Accelerometers, Gyroscopes, Atomic Clocks and RF MEMS require an internal package vacuum or controlled atmosphere to prevent degradation over the life of the device.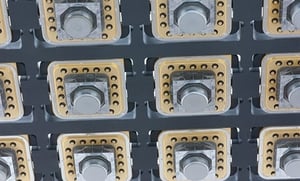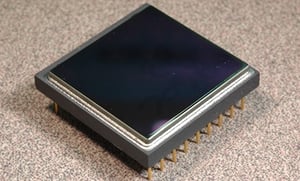 The complexity of high vacuum MEMS sealing falls in few major categories.
Operate a high vacuum furnace that is capable of:
creating a high vacuum environment of 10-06 torr or lower
creating a precisely controlled gas pressure
applying controlled heat to the components
activating the getter
isolating heat from some components
applying sealing force to package and lid
operating automatic closed-loop controls
providing reasonable production rates
monitoring and logging all critical process data
Material selection to ensure the long term reliability of the device,
selection of the proper material for the package
selection of suitable solder alloy for lid sealing
selection of suitable getter material
selection of low outgassing die attach compound
Design and fabrication of the specialized tooling required to successfully create the MEMS package
Process knowledge and profile development to ensure the system is tested, proven and programmed to achieve the desired outcome.

Since 1978, SST Vacuum Reflow Systems has developed and implemented the unique and complex mix of vacuum/pressure systems, materials expertise, programming and process profiles to achieve successful MEMS package creation.
As a market leader in high vacuum MEMS sealing technology and the sealing process knowledge, our team will consult with you to assess, develop and implement the total solution you need to achieve your desired outcome.
For a deeper inquiry, please contact SST about your high vacuum MEMS sealing application requirements.
Download these resources for more information on SST Vacuum Reflow Systems:

| | | |
| --- | --- | --- |
| Sealing MEMS Devices | Model 3150 | Model 5100 |
| | | |
---
Alex Voronel
Director of Global Sales
SST Vacuum Reflow Systems