The market dedicated to optoelectronic packaging with active optical cables and/or optical transceivers is an important one in which Palomar Technologies focuses. In fact, some of the most challenging photonic assemblies produced today are manufactured by Palomar. In a recent webinar presented by our Chief Technical Officer, Dan Evans discussed his technical paper diving deeper into this market: "Active Optical Cable Transceiver Packaging Trends and Die Bonding Case Studies".
The paper reviews a narrow history of optoelectronic transceiver designs to show the progression over time. All of the designs require positioning of electro-optical components such as EELs and VCSELs to an optical system, which will ultimately couple to and from a fiber.
EELs and VCSELs
Edge Emitting Laser (EEL) Based Transmitters (Tx): emit light out the end of the laser and are typically attached with AuSn to achieve high thermal transfer of heat through the base of the chip. Package designs must orient the laser beam accordingly through the rest of the system.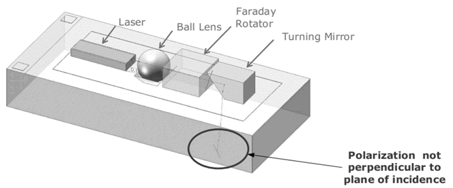 Luxtera EEL Light Module
Vertical Cavity Surface Emitting Laser (VCSEL) Based TxRx: emit light through the top surface. Package designs must also orient the VCSEL laser beam to be the correct orientation in the package and off the package.
VCSEL based TxRx designs require less power dissipation and allow usage of epoxy and PCB materials and structures, which are more common in higher volume electronic manufacturing.
Package designs have migrated to fewer process steps over time to reduce costs. The package in the image below shows a design that focused on the Transmitter Optical Subassembly (TOSA) and Receiver Optical Subassembly (ROSA) manufacturing and testing and then integration into the overall package. The TOSA and ROSA assemblies were composed of multiple components such as a base, circuit card, housings, VCSEL, PD, and lenses.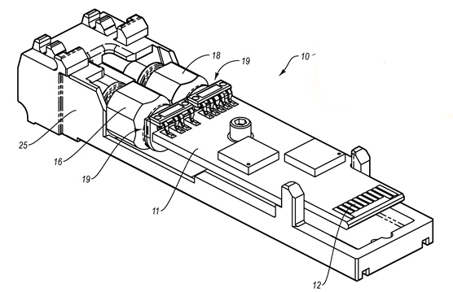 Finisar Discrete TOSA/ROSA Subassemblies 16&18
The progression of designs discussed in the technical paper show how designs have continued to reduce the number of assembly steps and subassemblies over time.
The paper also provides an example VCSEL based transceiver layout with planar structures that are more compatible for modern day high accuracy pick and place machines.
You can download the technical paper and the webinar that discussed this paper more in depth here:

----
Janine Powell
Marketing Specialist
Palomar Technologies, Inc.