As we look forward to 2019, I'd like to take a moment to reflect on SST's achievements in 2018, and to thank our customers, with whom we collaborate closely, and the SST team who make it all possible.
2018 marked the 40th anniversary for SST Vacuum Reflow Systems, a remarkable tenure in the fast changing technology business, and I think it shows that our specialized package assembly processes are relevant to the current needs of customers creating high reliability devices.
This year set new records for sales and shipments as the Internet of Things drove demand for the types of devices our systems create. We expanded our process labs and manufacturing space as we anticipate continued growth through new product introductions and new applications for existing systems. At the same time, our traditional aerospace and defense segments experienced growth that is predicted to continue in 2019.
None of this could happen without the highly collaborative relationships we have with our customers, as our process development team works to turn ideas and concepts into reality. SST's "Total Process Solution" approach provides consulting level relationships in materials, process and assembly techniques, always with the customers' expected outcome in mind. The talented men and women of SST bring their expertise to create solutions that are mutually beneficial.
Moving into 2019 and beyond, as the world becomes more interconnected, SST systems will be used to make more devices as the need to monitor, move and communicate the data is all around us and is vital to the changing world in which we find ourselves.
The onset of electronic vehicles provides expanded opportunities for SST. Our systems are uniquely qualified to assemble parts and subsystems that can absorb rigorous demands required as part of a car (as opposed to a static device in a factory), and deliver high efficiency performance. Automation drives efficiency, and Industry 4.0 connectivity provides traceability, monitoring, control, and predictable outcomes. These topics are being addressed and will be introduced into SST systems in 2019.
While global trade issues and macroeconomic indicators are causing uncertainty in general markets, we think the continued evolution of our society, our communications, data, and transportation needs will provide SST opportunities for continued global growth in the segments we serve, and we are excited and enthusiastic about the year ahead.
Thanks to you, our customers, and to all the SST men and women who come to work every day ready to "make the connected world happen". Together, we can look back on 2018 with great satisfaction and forward to 2019 with anticipation of expanded possibilities for continued success.
Happy New Year!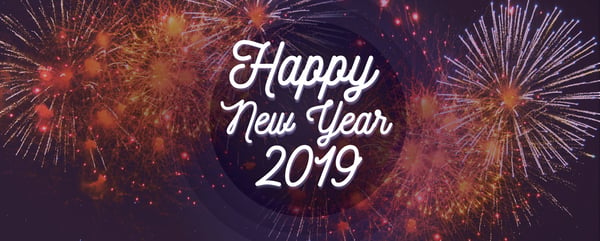 Anthony J. Wilson
President, SST Vacuum Reflow Systems