Wire bond interconnects have traditionally been considered "forward" bonded wires. Forward bonding refers to bonding from an integrated circuit/component down (or up) to a substrate/package. Most first level interconnects have been made in this way until recently. MIL-STD-883 does not allow tool impressions on an active device like an integrated circuit, so this has been the only method available until recently.
Today, automatic gold ball bonders can create both traditional wire bonds and ball bumps. T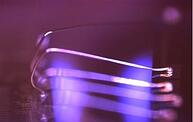 he technique of Stand-Off Stitch (SOS) bonding can be used. It is not limited to just reverse bonding or even chip-to-chip bonding, but works equally as well with forward bonding or in a running chain bond. It can be as simple as clicking a box in a pull down menu when programming the device to be bonded. SOS bonding places a ball at each end of the wire, much like security bonds of the past. However, the second bond ball is under the second bond stitch, not on top.
Markets for First Level Interconnect
The available markets for first level interconnect are dominated by two main classes of packages. Many call these "semiconductor" and "complex hybrid" or MCM (Multi-chip Module). Most semiconductor wire bonders focus solely on speed. They are not good at dealing with changing environments, deep access, large packages, or even alternate dies—but they are fast. They live in the high-volume/low-mix environment. However, there is another class of bonders that lend themselves to complex hybrids, MCMs, and high-reliability devices. Palomar Technologies' 8000i gold ball bonder/ball bumper with Intelligent Interactive Graphical Interface® (i2Gi®) lives in this complex market. This month, the 8000i Wire Bonder won Circuit Assembly's New Product Introduction award.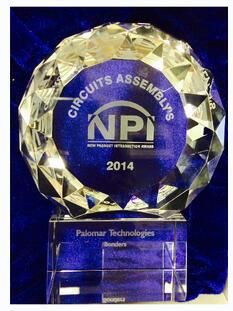 The 8000i Wire Bonder:
Has a very large work envelope
Can use a 0.750" capillary allowing for ultra deep access
Will produce "laser loops" that do not sway or sag
Generates the highest reliability interconnect available
Can generate very repeatable ball bumps and traditional wire bonds in a single program using the same standard wire and capillary
Can also use stand-off stitch or security bonds and produce running chains (stitch-stitch), or a combination of all three
In addition, wires as long as 500 mils can be generated and very large 1st to 2nd bond heights can be accommodated. The tool can be heated if the part cannot be heated—up to almost 150°C—or the ultrasonic frequency can be increased to allow for less than optimal bond site temperatures. Hot gas manifolds can preheat difficult packages prior to presenting them to the bonding envelope. The 8000i has a very small clean room floor footprint, and uses typical clean room facilities. A wide variety of materials handling systems are available; otherwise there are very few limits to the more traditional manually loaded and unloaded tooling systems.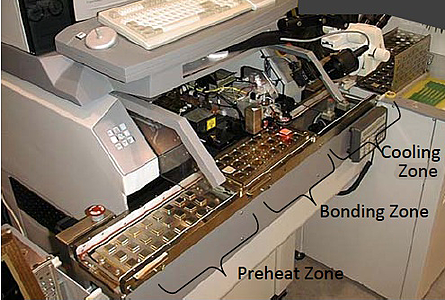 Continuous Bonding Technology
If a program were to shift into a higher-volume/lower-mix situation the Model 8000i can use what is called "continuous bonding technology". This is where the material handling system keeps materials presented to the bonder, either manually or fully automatically in such a fashion that the bond head never (or rarely) stops doing what it was designed for: non-stop wire bonding.
If your needs intersect the complex microelectronic market, chances are that an 8000i Wire Bonder could be necessary for your packaging requirements.
More resources:

----
Janine Hueners
Marketing Specialist
Palomar Technologies, Inc.