Since it was started in 1951 by the National Society of Professional Engineers, National Engineers Week (NEW) is celebrated every third week of February. The week-long celebration is in conjunction with President George Washington's birthday, as he is considered the nation's first engineer through his notable survey work.
NEW is observed by more than 70 engineering, education, and cultural societies, and more than 50 corporations and government agencies. The purpose of the week is to call attention to engineers' contributions to society. It is also a time for engineers to emphasize the importance of learning math, science, and technical skills. The NEW Foundation is a formal coalition of more than 100 professional organizations dedicated to ensuring a diverse and well-educated future engineering workforce. This is done by increasing awareness and interest in engineering and technology careers among young students and by promoting pre-college literacy in math and science.

The 2013 theme is "Celebrate Awesome". Although NEW is a nationwide event, each major county puts together their own "EWeek". This year, NEW San Diego was hosted by San Diego County Engineering Council (SDCEC) and University of San Diego (USD), in which the annual awards banquet was held on Feb 22, 2013, at the Forum at USD Hahn University Center. At the banquet, several awards were presented:
1) Outstanding Engineer
2) Outstanding Engineering Project(s)
3) Dr. Thomas Avolt Kanneman Outstanding Engineering Service Award
4) Co-sponsored Projects Awards
Per the San Diego NEW website, the banquet showcased three keynote speakers: Dr. Ebonee Williams, Lt. Julia Foerster and Ms. Theresa Medina: "From Dr. Williams advanced polymer composites research, Lt. Foerster's F/A-18 Flight experiences and her deployments for 'Operation Enduring Freedom' to Theresa Medina's Design Engineering for SOLAR, General Dynamics and Rohr, all these women have made strides for future generations of engineers and scientists".
Beyond their professional lives, each of the three keynotes are recognized in their involvement with "Changed the Conversation" by igniting "a spark of invention and innovation, creativity and imagination to open young minds to the possibilities of becoming engineers".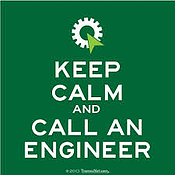 Through the examples they have set, they have exemplified how engineers can make a difference in their communities and the world by solving problems utilizing science and technology.
Palomar Technologies is a San Diego based capital equipment manufacturing company. Engineering is—without a doubt—a core competency to the successes and growth of the company. Palomar engineers in San Diego, in the USA, and around the world continue to develop, discover, and drive new technologies and engineered advancements in the microelectronics packaging industry. The Palomar team applauds all involved in the 2013 San Diego NEW, and will continue to "Celebrate Awesome"!
Stay up to speed on the latest industry news. Subscribe to the PTI Blog. Join the 3,000+ industry peers who already have!
The goal of our weekly blog is to connect, share and learn with the experts in the semiconductor and microelectronics assembly industries. Each post allows engineering leaders to discuss, explain or even challenge current trends and advancements in packaging designs, techniques and processes.
http://www.palomartechnologies.com/subscribe
----
Jessica Sylvester
Marketing Communications
Palomar Technologies, Inc.