Carl Hempel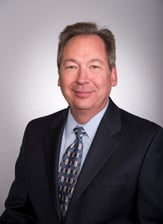 Carl Hempel began his career at Palomar Technologies in 2000. Prior to this, Mr. Hempel was Controller and CFO for 10 years at Software Products International, one of the largest software companies in the world. Through his work at SPI, he provided strategic direction for both the operations and financial functions and led a successful production and fulfillment outsourcing effort. Later, Mr. Hempel served as Controller for Radiation Oncology Computer Systems, one of the world's largest suppliers of Radiation Treatment Planning Systems for Oncology Centers. During his tenure, he provided strategic guidance for the financial, production and informational technology groups and successfully managed the strategic acquisition of the company NOMOS.
While CFO at Palomar Technologies, Mr. Hempel has been a driving force in leading the company to five consecutive years of increasing profits and revenue growth. Additionally, Mr. Hempel was an integral part of the 2008 management buyout of Palomar Technologies, from its originals owners at Citicorp.
Mr. Hempel resides in Oceanside, CA, with his wife and their two children.