David Rasmussen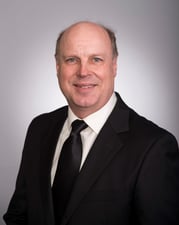 David Rasmussen has over 30 years of experience in the microelectronics industry with particular emphasis on high-reliability wire bonding and automated precision equipment manufacturing. Prior to his role as Assembly Services General Manager, he was Senior Applications Engineer for Palomar Technologies.
Mr. Rasmussen has presented several papers relating to wire bond processes at International Microelectronics and Packaging Society (IMAPS) technical sessions. He is certified in Six-Sigma Black Belt for SPC, FMEA, DOE and Measurement System Analysis.
Mr. Rasmussen holds two patents in the telecommunications industry. He studied Computer Science at California State University, Fullerton.