Carlsbad, CA – July 6, 2016 – Palomar Technologies, the world-leading provider of precision microelectronics and optoelectronic packaging systems, today announced product demos at SEMICON West 2016. The 9000 Wedge Bonder, 3880 Die Bonder, and SST 5100 with QuikCool™ system will be showcased through live demonstrations in booth #5952 on July 12-14 at the Moscone Center in San Francisco, CA.
Test Drive the New 3880 Die Bonder at SEMICON West 2016
Palomar Technologies' new 3880 Die Bonder features a fully integrated Z-Theta bidirectional bond head enabling reduced maintenance and uniformity across a wide range of applications. The new machine's combined fine placement accuracy, fast indexing time, and excellent tool planarity and repeatability make it the most advanced die bonder platform available today. Presentation options include wafer, waffle/gel pak, tape and reel, boat, and carriers. Custom stages are also available.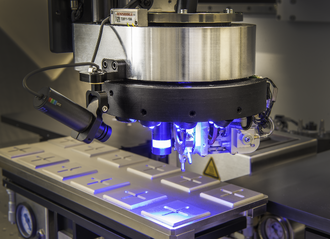 In the early 1990s, Palomar developed the "tool turret" design which has become standard on all of our die bonders. This tool turret is outfitted with 8 tools and designed for customers who require maximum flexibility while maintaining throughput and yield. We designed the 3880 Die Bonder by keeping the tool turret idea and maintaining 8 tools. Several new features were added to improve capability, speed, service reliability, ease of operation, and cost-of-ownership.
Automated High-Speed Fine Wire Wedge & Ribbon Bonder Demos
Along with the 3880 Die Bonder, attendees at the show will be able to view a full application demo of the 9000 Wedge Bonder with inline handlers using i2Gi®: Intelligent Interactive Graphical Interface®. The 9000 Wedge Bonder offers ultimate control and flexibility to change from a 45-60° wire feed range to 90° deep access with only a clamp change on the robust, theta-rotation bond head.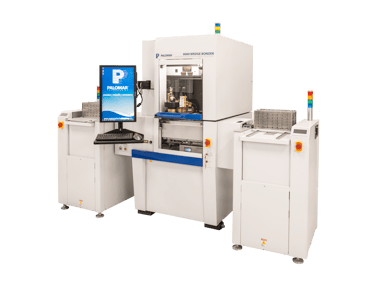 SST Vacuum Reflow Systems Announce New QuikCool Auxiliary Cooling System
Also on exhibit in the Palomar Technologies booth will be SST's new auxiliary cooling system option for their Model 5100 Vacuum Pressure Furnace. The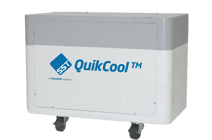 QuikCool system was a response to customers who wanted to know how they could increase batch production throughput, thus reducing costs and increasing the volume of units produced. By quickly reducing the chamber's temperature after reflow, process cycle time is reduced, thus allowing more production cycles per hour.
Be sure to stop by the booth if you are visiting SEMICON West, check out a demo, and speak with our experts about your application challenges.
About Palomar Technologies
Palomar Technologies, a former subsidiary of Hughes Aircraft, is the global leader of automated high-accuracy, large work area die attach and wire bond equipment and precision contract assembly services. Customers utilize the products, services and solutions from Palomar Technologies to meet their needs for optoelectronic packaging, complex hybrid assembly and micron-level component attachment. For more information, visit www.palomartechnologies.com.
###
Contact
Katie Finney
Marketing Communications Manager
Palomar Technologies, Inc.
kfinney@bonders.com | +1 760-931-3680