CARLSBAD, CA – January 14, 2014 - Palomar Technologies, the world-leading provider of precision microelectronics and optoelectronic packaging systems, today announced a strategic alliance with SCI Automation Pte. Ltd. (Singapore). SCI Automation joins the ranks of Palomar's alliance partners GPD Global Dispensing Systems, Hybond Manual Bonders, and Royce Instruments Bond Testers and Die Sorters. Effective immediately, Palomar will be offering the full line of SCI Automation products worldwide.
SCI Automation specializes in the design and manufacturing of integrated plasma (or vacuum) systems. These best-in-class systems are used around the world in vacuum and plasma applications where automation is required in vacuum, pressurized, or controlled atmosphere environments. This plasma automation includes batch load or full automation (material movement and tracking). SCI's product suite includes plasma cleaners and activation for the following applications and markets:
semiconductor applications
electronic applications
automotive applications
optoelectronic applications
hybrid applications
medical applications
At SEMICON West 2013, Palomar launched its new 8000i Au deep access ball bonder featuring i2Gi technology. This platform was developed to improve upon the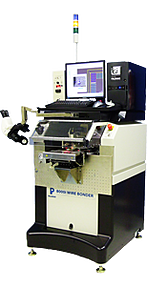 reliable 8000 ball bonder, affording faster programming, quick reworks, and an interactive 4-dimension user-friendly glove touch interface. Current 8000 customers are eligible for an i2Gi upgrade.
The SCI Automation alliance will bring together complex ball bonding and plasma cleaning capability in a single inline solution. As both platforms are SMEMA compatible, customers can enjoy a turnkey high yield system. "We are excited to be working with Palomar and look forward to providing a wider group of customers our unique plasma cleaning expertise alongside their world-class wire and die bonding systems – this is win-win-win for our customers, SCI and Palomar", states Dr. Malatesta, SCI Automation's founder and CEO.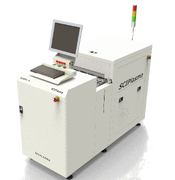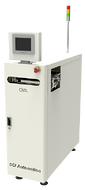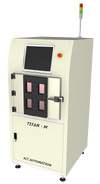 Palomar Technologies (SE Asia) Pte Ltd recently launched a full service demo and applications lab in at its Asia headquarters in Singapore. Palomar's 8000i and SCI's QML-EX plasma cleaner work side by side to package and assemble high yield, high performing complex packages. "The alliance with SCI Automation is a perfect complimentary addition to Palomar's alliance companies group. Providing our customers with a world-class full turnkey automated package and assembly solution has long been our mission", states Bruce Hueners, Palomar Technologies CEO.
About Palomar Technologies
Palomar Technologies, a former subsidiary of Hughes Aircraft, is the global leader of automated high-accuracy, large work area die attach and wire bond equipment and precision contract assembly services. Customers utilize the products, services and solutions from Palomar Technologies to meet their needs for optoelectronic packaging, complex hybrid assembly and micron-level component attachment. For more information, visit www.palomartechnologies.com.
About SCI Automation
SCI Automation (SCI), with its trademark SCIPlasma, has been in the plasma cleaning business for 14 years with experience mainly in the area of advanced semiconductor packaging and assembly. SCI follows an ethical approach in dealing with customers, allowing them to enjoy correctly priced equipment and spare parts while providing them with state-of-the-art plasma cleaning equipment, service and application support through a dedicated team—a team curious to listen to customer requests and determined to supply state-of-the-art plasma cleaning solutions using a creative design approach that is unique to SCI. For more information, visit http://www.sciplasma.com/Home.aspx.
###
Contact
Claudia Salerno
Marketing Communications Manager
Palomar Technologies, Inc.
csalerno@bonders.com | +1 760-931-3681