Carlsbad, CA – September 2, 2014 – Palomar Technologies, the world-leading provider of precision microelectronics and optoelectronic packaging systems, today announced its participation at SEMICON Taiwan 2014, held in Taipei on September 3-5 at the TWTC Nangang Exhibition Hall.
SEMICON Taiwan is the largest and most influential microelectronics exhibition in Taiwan. Driven by Taiwan's investment in commercial and consumer electronics, the broad microelectronics industry—led by semiconductors, LEDs, MEMS, and displays—has seen continued growth. SEMICON Taiwan continues to be held at the new state-of-the-art venue that provides world-class facilities and more room to engage an audience of more than 30,000 professional attendees.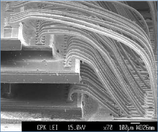 This year, SEMICON Taiwan will be offering Technology Programs such as an Advanced Packaging Technology Symposium, IC Design Summit, and MEMS Forum. The Advanced Packaging Technology Symposium will be "aimed at discussing key strategies for the innovative advanced package solutions as well as the core technologies to fulfill future product requirements in the Mobile Era. In this seminar, presenters will cover from marketing trends to product applications, from various packaging/assembly solutions (wire bond/flip chip/hybrid) to advanced equipment and material development, from testing and reliability to pinpoint the technology readiness. With all experts involved, [the] audience can well understand the whole picture of supply chain and keep the pace with [the] most advanced technology development direction."
The output value of Taiwan's integrated circuit (IC) packaging and testing sector could rise more than 5 percent in the third quarter from a quarter earlier because of peak season effects, according to a government research report. Taiwan IC packaging and testing output may rise over 5% in Q3. The third quarter output value of the domestic IC testing sector is forecasted to rise 5.3 percent from a quarter earlier.
With the opening of its demonstration and applications development office located in Singapore, the Palomar Asia facility builds upon the established base of customer support, evolving into a "one-stop shop" to offer full-capacity support. For example, the facility supports more high-accuracy wire bond and die attach demonstrations on automated bonders, as well as contract manufacturing for complex hybrid applications through Palomar Technologies Assembly ServicesTM.
Contact Palomar Asia for tours, demonstrations and training courses.
Palomar Technologies (S.E. Asia) Pte Ltd
8 Boon Lay Way #08-09
Tradehub 21
Singapore 609964
Tel: (+65) 6686-3096
Contact online: http://www.palomartechnologies.com/contact-palomar-technologies-asia
###
Palomar Asia Contact
Mr. PH Chan
Managing Director
phchan@bonders.com
(+65) 6686-3096
Palomar Technologies Media Contact
Mrs. Claudia Haskin
Marketing Communications Manager
chaskin@bonders.com
+1 (760) 931-3681