Carlsbad, CA – February 24, 2015 – Palomar Technologies, the world-leading provider of precision microelectronics and optoelectronic packaging systems, announced that they will return to exhibit at the 2015 LED-focused show, Strategies in Light, this week February 24-26 held in Las Vegas.
HB/HP LED Assembly
One of the fastest growing technologies in the world is High-Bright/High-Power LEDs. Industrial and commercial lighting contribute largely in the HB LED market growth. Other end uses are found in aircraft lighting and powerful heaters in water purification systems. These LEDs are very efficient by a factor of ~60%. They are durable, long-lasting and, over time, cost reducing. The LED enables its user to essentially get more for less. HB LEDs can drive very high currents into the hundreds of mA; some HB LEDs can emit lumens in the thousands.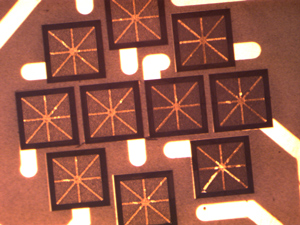 HB LED tolerances are easily obtained with Palomar Technologies' machines to meet the package requirements of LEDs. Optimal thermal conductivity is achieved through the eutectic bonding process using the Palomar Technologies designed Pulsed Heat System stage.
Precise LED die attach applications can be manufactured using silver-filled conductive epoxy dispensing and daubing methods on a 3800 Die Bonder. Palomar Technologies has been working with advanced LED designs for over seven years, and was one of the first companies to process matrix LEDs – in modules containing anywhere from six to over 1,000 die.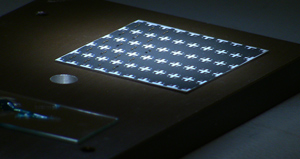 Strategies in Light
Strategies in Light is a business conference and exhibition that focuses on solid-state lighting (SSL), which includes both light-emitting diodes (LEDs) and organic light emitting diode (OLEDs) technologies. It is the longest-running and the largest conference in the HB LED industry, and the premier annual forum for presenting current commercial developments in high-brightness LED applications and providing unparalleled networking opportunities for component and equipment suppliers, manufacturers, and end-users of HB LED devices.
Bradley Benton, our Western Regional Sales Manager, will be on-site to lead discussions about Palomar Technologies' current LED packaging capabilities, including direct-attach LED eutectic bonding. Palomar Technologies will be located at booth number 1332. Contact Palomar Technologies or visit our booth to schedule an on-site meeting at the conference.
About Palomar Technologies
Palomar Technologies, a former subsidiary of Hughes Aircraft, is the global leader of automated high-accuracy, large work area die attach and wire bond equipment and precision contract assembly services. Customers utilize the products, services and solutions from Palomar Technologies to meet their needs for optoelectronic packaging, complex hybrid assembly and micron-level component attachment. For more information, visit www.palomartechnologies.com.
Download the 3800 Die Bonder Data Sheet:
###
Contact
Katie Finney
Marketing Specialist
Palomar Technologies, Inc.
kfinney@bonders.com | +1 760-931-3680